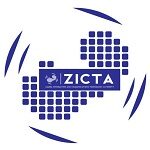 Website Zambia Information and Communications Technology Authority (ZICTA)
Reference # CIA001 
Location: Lusaka, Zambia
Duration: 3 Years
Introduction
The Head Internal Audit is responsible for the effective management of the Internal Audit Department so that it adds value to the Authority. by ensuring that;
a. The department achieves the purpose and responsibility included in the internal audit charter.
b. The department conforms with the Standards for the Professional Practice of Internal Auditing.
c. Its individual members conform with the Code of Ethics and the Standards of the Institute of Internal Auditors.
d. The department considers trends and emerging issues that could impact the Authority.
Specification
Risk based planning consistent with Authority goals.
Communicating Internal Audit's plans and resource requirements to Management and the Board.
Ensuring that Internal Audit resources are appropriate, sufficient and effectively deployed to achieve approved plans.
Establishing policies and procedures that guide the department.
Coordinating internal and external audit and other assurance and consulting services in order to ensure proper coverage and minimize duplication of audit efforts.
Establishing and maintaining a quality assurance program to evaluate internal audit operations and performance.
Facilitating risk management programs and activities.
Overseeing the preparation of internal audit plans, the conduct of internal audits and issuance of internal audit reports.
Call to the attention of the Board any deviation in implementing an approved policy or decision of the Board or Chief Executive Officer.
Requirements
ACCA, CIMA or Bachelor's degree in a business related field such as Accounts or Business Administration.
Must be Certified Internal Auditor (CIA) and Should be member of the Institute Of Internal Auditors (IIA).
Minimum of five (5) years of practical experience in internal auditing at managerial level.
Closing Date: 19/03/2021