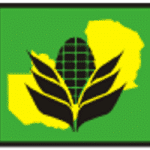 SEASONAL JOB OPPORTUNITIES
The Food Reserve Agency (FRA) is an organisation mandated with the responsibility of maintain strategic National Food Reserves by ensuring a reliable supply of food reserves for the country.
As a custom and longstanding practice, it purchases maize and paddy rice from economically disadvantaged but able rural and far flung households. In order to enhance its value chain and effectively manage its function, it seeks to employ Depot Clerks already domiciled in the respective holding and satellite depots in the rural areas of Zambia.
The following are the qualifications needed for this position:-
Minimum Qualifications
Grade 12 School Certificate with five O Levels including Mathematics and English
A minimum of 1 year experience in a rural community based Social, Educational and Agricultural Program
Cert/Diploma in Agriculture, Marketing, or Business Administration will be an added advantage.
Women and youths are especially encouraged to apply.
To Apply
If you meet the prerequisite role specifications, kindly submit your application letter together with a detailed curriculum vitae, photocopies of relevant qualifications and day time contact telephone numbers should be sent to the undersigned not later than 18th April, 2021. Please note that only shortlisted applicants will be acknowledged.
The Provincial Marketing Coordinator,
Food Reserve Agency
P.O Box 410501
KASAMA
Find Zambia Jobs – The best Job board for jobs in Zambia