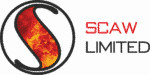 Website SCAW Limited
SCAW Limited is a Copperbelt based Manufacturing Company established in 1960 in Kitwe – Zambia. The Company seeks to employ a suitably qualified, experienced and result oriented individual to fill the below listed position on two years contracts renewable depending on individual performance:
1. Debtors Accountant
Job Overview
To collect funds as per due invoices and make sure all customer accounts are reconciled monthly.
Job Accountabilities
(i) Updates exchange rates in the system (re-evaluation) to avoid exchange rate losses.
(ii) Checks receipt of bank transfers or payment to verify proof of payment.
(iii) Posts receipts upon confirmation of bank statements to prevent inadvertent updates or changes.
(iv) Sends statements to debtors on weekly and monthly basis to remind them how much they owe.
(v) Conducts customer account reconciliations to compare the outstanding customer balance or bills to the accounts receivable and correct errors.
(vi) Carries out reconciliation of invoice acquittals from the clearing agent to verify payments.
(vii) Files documents to avoid loss of accounts records.
(viii) Conducts monthly customer physical visitation for reconciliation.
(ix) Issues data reports on debt position of customers.
(x) Matches invoices against the receipts.
(xi) Issues report for withheld VAT and confirms with ZRA portal if paid or not.
Qualifications;
Full Grade 12 Certificate
Member of ZICA
Degree in Banking & Finance or Degree in Accountancy
5 years' work experience
Skills/Abilities:
Computer literate
Research skills
Analytical skills
Only applicants who meets the above requirements should submit their applications with copies of detailed Curriculum Vitae with traceable references, academic/ professional qualifications and any other relevant documentation in support of the application. Applications should be submitted to the address below or emailed to [email protected] not later than Sunday, 31st January 2021.
THE CORPORATE SERVICES MANAGER.
CORPORATE SERVICES DEPARTMENT,
SCAW LIMITED,
P.O BOX 20418,
KITWE.
Or Email to [email protected]