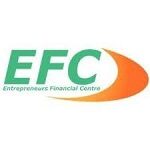 Website Entrepreneurs Financial Centre
Job Title: Debt Recovery Officer
Pulse Financial Services Limited (PFSL) trading as Entrepreneurs Financial Centre (EFC), is a deposit-taking Microfinance licensed by the Bank of Zambia. With over 22 years of history and a track record in the microfinance sector, EFC brings a strong passion for supporting MSMEs in Zambia and offers diverse products with sound lending practices and real customer service. EFC is rooted as a strong player on the market and envisions being the preferred financial services provider across the country.
The main objective of this role is to maintain a debt collection and recovery portfolio using the EFC support framework designed; to determine the reasons for the late payments and make recommendations on how this can be improved, as well as the provision of recommendations on loan recovery activities, while ensuring that clients experience excellent customer service.
You will report to the Collections & Debt Recovery Manager. The remuneration for this role is market-competitive.
Key Responsibilities
Locate and notify delinquent borrowers and guarantors by personal visits, telephone, or mail in order to solicit payment or seize loans collaterals.
Maintain telephone and direct contact with borrowers and guarantors according to established guidelines and standards to ensure prompt payment.
Manage collection efforts with a high level of persuasiveness & professionalism.
Negotiate payments while continuing to build a relationship with borrowers and guarantors.
Maintain positive customer relationship.
Record information about the financial status of borrowers and the status of collection efforts.
Establish contacts to facilitate the quick sale of confiscated assets.
Undertake confiscations of pledged assets on defaulting clients according to EFC policies and procedures.
Prompt follow up with assigned court bailiffs, auctioneers, and other debt recovery agents and advise Management on all allocated loans.
Maintain a proper diary in Excel Spreadsheet format, for all the scheduled debt recovery activities e.g., demand notice expiry, advertisement notice expiry, auction date, etc. to be shared with branch management and Debt Recovery Manager.
Requirements
Full Grade 12 certificate with 5 credits (Mathematics and English inclusive). Advanced Certificate in business-related fields.
Qualifications in Credit Management/Debt Collection will be a definite advantage.
At least two to three years of experience in banking operations, with exposure to credit or lending and debt collection functions.
Good communication and negotiation skills
Excellent interpersonal skills
Maturity, honesty, integrity, and a strong sense of ethics
The ability to remain calm in stressful situations.
Persuasive, persistent, and firm. Willingness to work in the field.
Suitably qualified applicants should send their application letters, detailed CVs, photocopies of qualifications, and other supporting documents before the closing of business 8th July 2021 to:
The Chief Human Resources and Administration Officer
Entrepreneurs Financial Centre
Pangea Office Park Arcades
2nd Floor Unit 11, Great East Road
P.O. Box RW 51269
Lusaka
Or email to: [email protected]
All applications should be clearly labeled in print title: DEBT RECOVERY OFFICER
ONLY shortlisted candidates will be contacted.
Find Zambia Jobs – The best job board for Jobs in Zambia