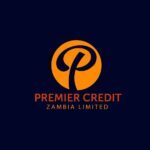 DEBT COLLECTION OFFICER
PremierCredit is a financial services provider operating in emerging markets in the SADC region. The company aims to be one of the leading fintechs in Zambia that would offer online and mobile application micro lending services to customers in the most affordable, friendly, easy and convenient way.
As part of our expansion plan, we are inviting applications from suitably qualified, experienced, ambitious, self-motivated individuals to apply for the position Debt Collection Officer, to be located in Solwezi.
JOB BRIEF
This role of Debt Collections Officer reports to the Debt Collection Manager and the Branch Manager to which the job holder is attached.
The responsibility of ensuring that debt which is owed to the company is paid as quickly as possible. In addition, it is the officer's job to contact other companies and individuals who are late making payments on products and services they have received.
REQUIREMENTS
1. At least Diploma in Banking and Finance, Business Administration, Economics, Accounting or any other related discipline;
2. Minimum 3 years' experience in the Microfinance Institutions or Banks, of which at least 1 year in supervisory position.
3. Should be resident of Solwezi or surrounding areas.
HOW TO APPLY
Applications, consisting of your cover letter and CV only in a single document, should be sent to [email protected]. Copies of certificates need not be attached.
Closing date for accepting applications is Friday, 10th September 2021.
Note: Only shortlisted candidates will be contacted.
Find Zambia Jobs – The best job board for Jobs in Zambia