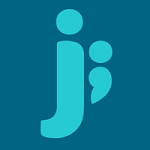 Jhpiego is an international, non-profit health organization affiliated with The Johns Hopkins University. For 40 years in East and Southern Africa, Jhpiego has empowered front-line health workers by designing and implementing effective, low-cost, hands-on solutions that strengthen the delivery of health care services, following the household-to-hospital continuum of care. Jhpiego partners with organizations from the community to the national levels, building sustainable, local capacity through advocacy, policy development, human resources for health and quality and performance improvement approaches.  For further information about Jhpiego, please visit our website www.jhpiego.org
Jhpiego invites applications from suitably qualified candidates for the following position .The successful candidate selected for this position will be subject to a pre-employment background check.
Job Title: Database and Health Informatics Specialist – Lusaka (x1)
The Database and Health Informatics Specialist will oversee the administration and management of specific Jhpiego databases for routine data updates and analysis. This will involve the review of existing databases, designing and developing a comprehensive, relational and user-friendly database application to efficiently meet Jhpiego project needs. Lead GIS mapping efforts including planning, budgeting and guiding implementation.
Responsibilities
Work closely with MER Advisors in ensuring timely and accurate data management and reporting, develops data management standard operating procedure (SOP) for use in the provinces and country office.
Administers and maintains Jhpiego's databases for routine data, data quality and service quality assessments; Monitors and optimizes database design, content, structure and other management issues;
Develops and ensures adherence to policies to ensure the security and confidentiality of Jhpiego's identifiable health data.
Designs and develops database applications in response to the project information needs, using MS Excel, Access, and SQL.
Assures the quality of data feeds and processing of downloads from provincial offices and into donor and Ministry of Health (MoH) reporting system.
Assists in the management of the hardware and software as related to the operations of the databases, including system development and maintenance.
Assists project team in preparing project data for presentation at regional or national conferences, and in preparing articles for publication.
Assist in data collection, entry and analysis of program research and evaluation activities, including population-based surveys; Responsible for archiving research-related data.
Design and budget GIS mapping system for Jhpiego/Zambia including developing necessary databases and reports from GIS system.
Work with project teams to implement GIS mapping system.
Support other information communication technologies (ICT) for development initiatives for Jhpiego/Zambia
Required Qualifications
Master's Degree in Computer Sciences or related field; 8 years of experience, with at least 5 years working on data systems work, programming and analytic experience. Experience working with international partners and/or local NGOs or CBOs, familiarity with USAID programs preferred.
Ability to develop Graphic user Interface and Relational database using MS Access and SQL for administration, management and analysis.
Skilled in District Health Information System (DHIS) software with good knowledge of pivot tables and its functions.
Excellent computer skills with good knowledge of MS Access and/or SQL programming principles and languages.
Familiarity with client/server or multi-platform application development.
Skills in geographic information system (GIS) and use of IT enabled tools (cell phones, PDAs) for data collection are added advantage.
Proficiency in data analytical packages e.g. STATA/SPSS, EPI info.
Good knowledge of basic assumptions of public health industry practices for data acquisition and quality assurance.
Good interpersonal and communication skills in English.
Ability to lead and work effectively with interdisciplinary team with minimal supervision.
Demonstrated ability to independently complete assigned tasks, train and facilitate learning and professional development among colleagues.
To apply, please send your application letter and curriculum vitae with three traceable references to the Human Resources Manager: [email protected]
The closing date is  May 5,  2021
Please note that only shortlisted candidates will be contacted.