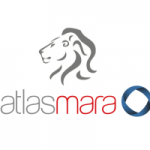 Atlas Mara
Exciting Career Opportunities
Designation: Database Administrator
Reporting Line: Data Warehouse Manager
Business Unit: Information Technology
Location: Lusaka
Job Purpose
To manage and provide technical support to database systems for the bank to ensure a seamless flow of information that will integrate data from multiple heterogeneous sources.
Key Outputs & Responsibilities
Customer Satisfaction
Should be able to provide business with data needs when and as required to meet business objectives.
Ensure the warehouse follows the proper change management processes and procedures so as to limit unplanned downtime.
Work closely with Helpdesk so that all calls affecting the data warehouse are resolved as quickly as possible based on their priority
Data Driven Decision Making
Harness the bank data for the purpose of driving business decisions to ensure competitive advantage.
Operational Efficiency
Should be technically savvy to handle database requirement demands, plan for capacity and ensure that data is accessible all the time for the stakeholders to access when and as required.
Risk Management, Governance and Compliance
Should be able to follow governance and compliance dictates of the industry to manage any foreseeable and unforeseeable risks on databases.
Accurate, timely reporting
Timely delivery is of essence and should be able to communicate all expected and agreed deliverables on time to ensure proactive identification and resolution of flagged concern.
Management of System Uptime.
Data being the life blood for an organization, it is expected that the systems should be up 99% of the time so that business can continue serving customers.
Stakeholder Relationship Management
Should be able to manage vendors and internal stakeholders accordingly to understand their IT report requirements.
Education Requirements
Grade 12 School Certificate with 5 credits, English and Mathematics inclusive.
Degree in Computer Science, Information Technology or in a related field.
Certification in the following will be an added advantage:
Any database certification
ITIL
Experience, Skills & Knowledge
Minimum 4+ as Database Administrator
Proficiency in any backup solution
Proficiency in MS Office Word (word, excel, PowerPoint and outlook) is an added advantage
Interested Applicants who meet the job requirements should e-mail their CV's to [email protected]. Please note that only shortlisted candidates will be contacted. Clearly state the position you are applying for as the subject. Closing date: Monday, 20th September, 2021.