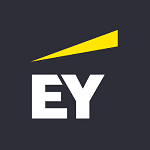 EY
At EY, you'll have the chance to build a career as unique as you are, with the global scale, support, inclusive culture and technology to become the best version of you. And we're counting on your unique voice and perspective to help EY become even better, too. Join us and build an exceptional experience for yourself, and a better working world for all.
EY is implementing a Reporting Data Warehouse to support Global Reporting. The global function for Reporting and Analytics (R&A), is leading this initiative, and we are looking for an experienced Microsoft Data Warehouse professional to join our data team that is developing the required data structures and reporting objects to enable a more agile and comprehensive reporting environment for the EY business. R&A provides operational as well as management reports to every employee in the entire firm based on SAP data as well as legacy source systems.
One of the key problems this initiative addresses is, that the data is currently stored in back end reporting databases in a technical way, that cannot be easily used by the broad R&A community or the broader business analyst community at EY. The current systems are not agile and have major performance issues due to the age of the technology used.
The opportunity
This role requires a candidate with highly elevated knowledge and expertise in working with data, from both a business perspective as well as having technical SQL skills and understanding of modern Data Warehouse design. This position offers excellent career growth, working with a dynamic team who are passionate about data and analytics and want to improve and exceed expectations of the EY Reporting end user global community.
Your Key Responsibilities
The core purpose of this role is to work with the R&A data team. Using your Microsoft technical capabilities, you will build new, more performant and agile data structures and reporting objects. Your understanding of EYs internal data will become your biggest asset in this role, as this is a complicated and challenging data environment.
As part of the team, whose core purpose is to build a new modern data warehouse, the biggest challenge to your role will be to modernize the current data structures for use within the new architecture. Using Microsoft's SSIS and Azure Cloud tools and technologies, you will be part of a core team located across the globe. Being able to work in a virtual, de-centralized environment will be a key challenge.
As this is a recently formed team you will have an opportunity to help shape the vision for the team and your ideas and experiences will welcomed in contributing to that vision. You will have the opportunity to learn about the multitudes of data that exist in EY and will be participating in many initiatives to modernize and build new and more agile structures to support our many end user communities.
The majority of your work is home based or in your local office as the team is scattered around the globe. However, there will be some travel requirements both within and outside your home country as the work dictates. Teaming is a very important aspect of this work and some travel is required to support this.
To qualify for the role, you must have

Expert understanding of database design and data modelling (SQL, SSIS, Azure Cloud)
Expert experience in ETL processes and tools
Excellent technical documentation skills
Excellent testing and defect resolution capability
The ability to work in a highly virtual team
High and consistent attention to detail, accuracy, and ability to understand data structures and define validation approaches
Ability to work and team effectively with clients and other central team members
Confident in working with people from diverse cultural backgrounds
A calm, rational and structured approach to problem solving under pressure
Very high personal quality standard
Ideally, you'll also have

Expert analytical, presentation, interpersonal, client service and communication skills
What We Look For
We are looking for someone who is passionate about what they do. Someone who is willing to push the boundaries and offer innovative and creative solutions to current challenges. We are looking for a team player who recognizes that the role they play is an important part of the success for the team as a whole. We want someone who is willing to learn, grow and develop and who is able to mentor those who are less capable than they are. We are looking for someone who is actively growing their career and who realizes that by being part of this team there are no boundaries to what we can achieve together.
What We Offer
We offer a competitive remuneration package where you'll be rewarded for your individual and team performance. Our comprehensive Total Rewards package includes support for flexible working and career development, and with FlexEY you can select benefits that suit your needs, covering holidays, health and well-being, insurance, savings and a wide range of discounts, offers and promotions. Plus, we offer:
Continuous learning: You'll develop the mindset and skills to navigate whatever comes next.
Success as defined by you: We'll provide the tools and flexibility, so you can make a meaningful impact, your way.
Transformative leadership: We'll give you the insights, coaching and confidence to be the leader the world needs.
Diverse and inclusive culture: You'll be embraced for who you are and empowered to use your voice to help others find theirs.
If you can demonstrate that you meet the criteria above, please contact us as soon as possible.
The exceptional EY experience. It's yours to build.
EY | Building a better working world
EY exists to build a better working world, helping to create long-term value for clients, people and society and build trust in the capital markets.
Enabled by data and technology, diverse EY teams in over 150 countries provide trust through assurance and help clients grow, transform and operate.
Working across assurance, consulting, law, strategy, tax and transactions, EY teams ask better questions to find new answers for the complex issues facing our world today.
Find Zambia Jobs – The best job board for Jobs in Zambia