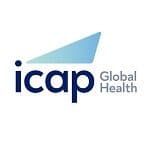 ICAP at Columbia University is an international, non-profit organization situated at the Columbia University in New York. ICAP is Empowering Health around the World and works in over 30 countries, including Zambia. Together with our partners—Ministries of Health, large multilaterals, health care providers, and patients—we support comprehensive, family-focused HIV services and high-performing health system strengthening initiatives that provide quality and affordable health care. And by enhancing health information systems, improving quality, and developing human resources for health, we build capacity and efficiency in the world's most challenging, resource-limited settings.
ICAP seeks to recruit the following position in Zambia by 1st November 2021 under the IBBS project:
1. Position Title: Data Officer
Location: Lusaka
Reporting to: Survey Coordinator
Duration of Contract: Six (06) months fixed term contract
Position Summary:
Under the supervision of the Survey Coordinator, the Data Officer will oversee the collection of data within ICAP IBBS project and will establish efficient ways to make sure data is collected, managed and reported clearly, accurately and securely with attention to security and confidentiality. The ideal candidate will have a strong understanding and experience in research survey data collection, cleaning and modern database and information technologies (Survey CTO/ODK language).  The Data Officer will provide technical assistance and training to system users (site coordinators, survey interviewers and technical staff).
APPLICATION INSTRUCTIONS
For submission of applications and full details of the positions, please visit the ICAP website        https://icap.columbia.edu/careers