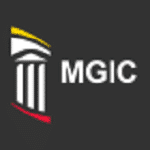 Maryland Global Initiatives Corporation (MGIC)
Data Entry Clerk
Mongu, Mazabuka and Monze, Western and Southern Province, Zambia

Full-time
Job Scope: Local
Working Language: English
Technical/Practice Area: Monitoring & Evaluation
Type of Engagement: Fixed Term
Company Description
Since the 1970's, the University of Maryland, Baltimore has been engaged in critical global health initiatives around the world.  In September 2009, the Maryland Global Initiatives Corporation (MGIC) was formed as a nonprofit affiliate of the University of Maryland, Baltimore (UMB) to help support the implementation of UMB international programs. UMB, through MGIC, currently has offices in Botswana, Kenya, Malawi, Mozambique, Nigeria, Rwanda, Tanzania, and Zambia. MGIC's administrative operations support the research and clinical programs of the School of Medicine, Institute of Human Virology (IHV) and Center for International Health, Education & Biosecurity (Ciheb), and other UMB entities.
Job Description
PROJECT DESCRIPTION
Maryland Global Initiatives Corporation (MGIC) Baltimore, USA, with funding from the Centers for Disease Control and Prevention (CDC), is implementing through the Community Impact to reach Key and underserved Individuals for Support (CIRCUITS) grants is looking for suitably qualified people to apply for the job of DREAMS Data Entry Clerks. In FY 22 and COP 21 MGIC-Z will be implementing Determined Resilient Empowered AIDS-free Mentored safe (DREAMS) an evidence-based HIV prevention intervention targeting adolescent girls and young women. The grants will use a combination of approaches to prevent HIV among adolescents and young women which includes biomedical intervention and social-economical support in a layered structure. The DREAMS intervention will be implemented in collaboration with the Provincial health offices in Southern and Western Provinces.
Essential Functions:
The Data Entry Clerk works under the direct supervision of the District M&E officer and will work to support the Mentors, Connectors, to ensure data is entered in the AGYW DHIS tracker in real.
 Duties and Responsibilities
Capture disaggregated data from various data collection tools into a data entry platform.
Accurate capturing of data bearing reasonable judgment in carrying out the exercise.
Prepare, sort, and check all records for the purpose of data entry and make sure that accurate data is being entered.
Data cleaning and recording errors encountered during data entry
Check completed work for accuracy, liaise with supervisor for incomplete records.
Maintaining an updated DHIS2 system
Ability to manage tight deadlines and deliver high volumes of work with minimal supervision.
Demonstrated attention to detail; ability to follow procedures, meet deadlines and work independently as well as cooperatively with team members.
Sound knowledge and experience regarding data capturing and well-developed computer IT skills.
Ability to work well with others and to develop and maintain compatibility among project staff, consultants and recipients of Dreams services
Qualifications
Minimum of a Diploma in any Information Management or any relevant field
Working Knowledge DATIM, DHIS2 & M&E will be added advantages
Knowledge in using computer programs is a requirement
Good reading and writing skills
Additional Information
All your information will be kept confidential according to EEO guidelines.