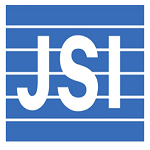 USAID DISCOVER - Health Project
JSI Research & Training Institute Limited
JOB OPPORTUNITY
USAID DISCOVER-Health project supports the Ministry of Health (MOH) in the provision of quality health services and products. The project's aim is to improve the lives of Zambians by ensuring equitable access to and use of high-quality HIV, maternal new-born and child health (MNCH), family planning and reproductive health (FP/RH) services and products at the district and community levels. The project utilizes and sustains a health model that maximizes the relative strengths of the public and private sectors to deliver health products and services that reach all beneficiaries and consumer markets. USAID DISCOVER-Health is also supporting MOH in the national COVID-19 response.
The Ministry of Health in collaboration with JSI USAID DISCOVER Health Project has the following job opportunity:
POSITION : Data Entry Clerk
Position Type: Full time
Duration: 1 Year
Duty Station: MoH
Reporting: Chief Health Promotion Officer
OVERVIEW
The data entry clerk will work closely with the Senior Health Promotion officers.  He/ She will be responsible for entry of quality data from Districts in the Ministry.
Duties and Responsibilities
Enter data accurately into the MOH grid system database(s) and ensure data are stored and maintained to the standard required by the ministry;
Assist in the data analysis and preparation of required reports
Ensure data entered in the grid is well aggregated and is not duplicated
Proactively identify data problems and report to Chief Health Promotion Officer.
Minimum Required Qualifications and Skills
Degree or diploma in Public Health, Statistics, Social Sciences or other relevant field of study
Demonstrated work experience in data management, management information systems, logistics or related experience in the health care
At least two (2) years of experience in data management
Good computer proficiency in Word, Excel and PowerPoint;
Please send email applications enclosing an updated CV addressed to the Project Director to: [email protected] indicating the position you are applying for in the subject line.  Only short-listed candidates will be contacted.
Closing date for receiving applications: Tuesday 30th November, 2021