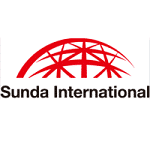 Data Entry Clerk
We are looking for a Data Entry Clerk to type information into our database from paper documents. The ideal candidate will be computer savvy and a fast typist with a keen eye for detail. You will report to a Warehouse manager or another senior data team member. Understanding of data confidentiality principles is compulsory.
The company will rely on you for having accurate and updated data that are easily accessible through a digital database.
Job Responsibilities:
Maintains database by entering new and updated customer and account information.
Prepares source data for computer entry by compiling and sorting information.
Establishes entry priorities.
Processes customer and account source documents by reviewing data for deficiencies.
Resolves deficiencies by using standard procedures or returning incomplete documents to the team leader for resolution.
Maintains data entry requirements by following data program techniques and procedures.
Verifies entered customer and account data by reviewing, correcting, deleting, or re-entering data.
Combines data from both systems when account information is incomplete.
Purges files to eliminate duplication of data.
Secures information by completing data base backups.
Maintains operations by following policies and procedures and reporting needed changes.
Maintains customer confidence and protects operations by keeping information confidential.
Contributes to team effort by accomplishing related results as needed.
Data Entry Clerk Qualifications / Skills:
Organization skills
Quick typing skills
Attention to detail
Computer savvy
Confidentiality
Thoroughness
Education and Experience Requirements:
High school diploma or equivalent
Data entry experience or related office experience
Some basic computer courses
ONLY LUSAKA RESIDENTS NEED TO APPLY.