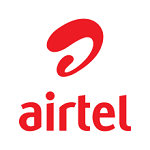 DEPARTMENT : Marketing
VACANCY : Data & Digital Products Manager
JOB LEVEL : Senior Manager
LOCATION : Lusaka, HQ
JOB PURPOSE:
This role will be responsible for managing the data, VAS, content, digital APPs and devices in ensuring revenue growth, customer growth and excellent service availability to customers.
REPORTING TO THE MARKETING DIRECTOR- THE SUCCESSFUL CANDIDATE WILL;
1. Manage the entire process of conceptualization, through to launch, of new Data solutions, digital solutions and devices
2. Responsible for launch of new data products & new devices partnerships
3. Ensure increase data revenue and data customer base thought innovative solutions and segmentation
4. Develop the business case and strategy for data, content and digital platforms growth including market assessment, competitive analysis, segmentation, and budget requirements
5. Develop a menu of initiatives/campaigns/products to aid in Revenue generation month-on-month
6. Responsible for Program Management for all Mobile Data & device projects (generating service specifications, service development, business process design and implementation, marketing communications development through to service launch, as specified in Airtel's Product Development Process)
7. Responsible for preparation of financial business case for all projects, in order to ascertain the financial viability of all Mobile Data projects
8. Frequently monitor/compare competitive products and services on the market
9. Develop and maintain competitive intelligence database
10. Analyze markets to identify market trends and customer needs, this will aid reactiveness as opposed to responsiveness
11. Develop clear succession plan and staff development in partnership with HR
12. Manage all internal and external stakeholders relevant for the execution of your duties
REQUIREMENTS
Bachelors in Marketing, Business Management, Engineering or Computer Science
Master's in Business Administration or management will be an advantage
Project Management qualification will be an advantage
7+ years of commercial/business management experience
2+ years of team leadership experience
2+ years of project management experience
2+ years of relevant experience in Telecom and/or IT
2 + years in handling a product development
PERSONAL BEHAVIOUR REQUIRED IN THE POST.
Ability to innovate and deliver value to business at multiple levels will play an important role
Ability to manage multi-functional teams (cross function)
Ability to manage an outsourcing partner to deliver business solution
Strong analytical skills
Individuals with extensive experience working with mobile internet or ISP's in marketing and/or sales
CLOSING DATE
Suitable candidates requested to apply by sending through their CV's to [email protected]. Closing date for receiving applications is Tuesday, 16th March, 2021.
Airtel is an Equal Opportunity Employer and is non-discriminatory on the basis of race, gender, sexual orientation, disability, ethnic grouping nor HIV/AIDS status.
Please note that due to the high volume of applications received, only shortlisted candidates will be contacted.