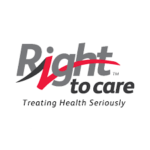 Right to Care is at the vanguard in supporting and delivering prevention, care, and treatment services for HIV and associated diseases. We work with government and communities to find pioneering solutions to build and strengthening public healthcare.
We embrace a strong entrepreneurial culture and focuses on innovation and the use of technology to enhance services, address skills shortages, and deliver quality healthcare outcomes. Our areas of expertise include HIV and TB care and treatment, pharmacy automation, medical male circumcision, and cervical cancer diagnosis and treatment.
Right to Care Zambia has been awarded a five (5) year project funded by the USAID through the PEPFAR mechanism. The USAID – Action HIV project aims to reduce HIV mortality, morbidity and transmission by achieving the UNAIDS and PEPFAR goal of 95/95/95 HIV treatment coverage by providing comprehensive HIV Prevention, Care and Treatment maintenance services in Luapula, Northern and Muchinga provinces of Zambia. The USAID – Action HIV project will work closely with and in support of the Ministry of Health.
About the Positions
Request to Hire Ref#: RTCZ22 – 031
Closing date: 12th April, 2022
Position: Data Capturer x 1
Location: Muchinga Province (Nakonde Urban Clinic)
Contract type: Fixed Term
Contract duration: 1 Year, 5 Months
Reporting to: District M&E Officer
Job grade: TBA
Contact Email: [email protected]
Qualifications and Experience
Minimum Required Qualifications and Experience:
Ordinary level (GCSE)/ Grade Twelve Certificate
Diploma in IT, Public Health, Social Sciences or relevant field from a recognized institution.
At least 2 years' prior work experience in related field.
Skilled in MS Office (Word, Excel, PowerPoint, Outlook and MS Access.
Proficiency in SMART CARE usage will be an added advantage
Working knowledge of HIV/AIDs client data management.
Desirable Qualifications and Experience:
Degree in IMIS, ICT or Social sciences
1-year experience in M&E related field
Technical and Behavioural Competence
Working knowledge and/or experience with SMARTCARE, ODK and Survey CTO.
Ability to work independently with high sense of patient/work confidentiality.
Attentive to detail with an aptitude for and interest in numbers
Good Interpersonal and Organizational and communication skills
Time management and goal setting
Key Performance Areas
Capturing all relevant patient data relating to TB/HIV services from paper files onto the relevant electronic/paper patient register/database daily, including data relating to audits, current visits as well as data relating to past visits (historical data).
Recording statistics relating to daily work performance ('data entry stats'), to enable line manager to manage the employee's work performance.
Managing the correction of errors and double-checking of queried data on the relevant electronic/paper patient register / database within stipulated periods of identifying and/or receiving queries.
Ensuring that data corrections and/or obtaining of missing data in individual patient files, both electronic and paper files are performed within stipulated time frames.
Capturing and cleaning data in databases for evaluations done by line managers
Collaborating with Data staff in compiling reports.
Identifying and consolidating duplicate patient files, both electronic and paper files.
Participate in data collection from supported satellite facilities in the region.
Retrieval of patient files and ensuring the quality of collected data, including data entry and management is of high standard.
Performing Transfer of data to servers.
Communicating with research teams about relevant project issues and provide updates.
Ensuring ethical research procedures are adhered to and complied with.
Managing interpersonal relationship with facility staff at research sites and ensure minimal disruption to normal health facility activities
Attending to ad hoc duties as directed by line manager
Disclaimer
By applying for the above-mentioned position, you consent to Right to Care to conduct qualification, ID, criminal and reference checks (internal and external) which forms part of the Company's recruitment policy and procedure. Should you not receive a
response to your application from Right to Care within one month of this advert being placed, kindly consider your application as being unsuccessful.
Only applicants meeting the strict criteria outlined above will be contacted as part of the shortlisting process. Right to Care reserves the right to withdraw the vacancy at any time for whatever reason.
Right to Care is an equal opportunity affirmative action employer. The Company's approved Employment Equity Plan and Targets will be considered as part of the recruitment process. As an Equal Opportunities Employer, we actively encourage and welcome people with various disabilities to apply.