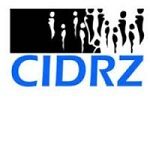 Centre for Infectious Disease Research in Zambia (CIDRZ)
Job Title: Data Associates – CHEKUP C3 X9- Ref No. DA/CHE/03/05/22
Location: Livingstone (1), Lusaka (1) Ndola (1), Luanshya (1), Kitwe (1) Mufulira (1), Chingola (1), Solwezi (1), Chililabombwe (1)
Reports to the Data Coordinator, the incumbent collects and enters CHEKUP I project data into a specified electronic health recording system. S/he validates and verifies data for accurate reporting to improve quality of project data.
Main Duties
Enters all project data in an accurate and timely manner from all service points
Ensures all collected data is entered and up to date in the specified electronic health record system.
Handles computer equipment responsibly, keeping inventory of all assigned equipment.
Handles patient data with utmost confidentiality and follows the set data safety procedures as specified
Verifies data by comparing it to source documents.
Retrieves data from the database or electronic files as requested.
Qualifications
Full grade 12 Certificate.
Diploma in Computer Sciences or Management Information Systems (IMIS).
At least 2 years data entry experience.
Experience in the use of DHIS2.
Excellent interpersonal skills.
Analytical and attention to detail.
Proficient in Microsoft Office programs.