Full Time
Applications have closed.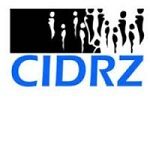 Centre for Infectious Disease Research in Zambia (CIDRZ)
Data Associate Ref No. DA/TB/31/10/22
Ndola, Kitwe, Chingola, Mufulira, Luanshya, Kabwe, Kapiri Mposhi, Mumbwa, Serenje, Mansa, Samfya, Mwense, Kawambwa, Lusaka, Chinsali, Mpika, Isoka, Nakonde, Kasama, Mbala, Mpulungu, Mungwi, Solwezi, Kalumbila, Mwinilunga, Kabompo – Lusaka District, Lusaka Province
Reports to Data Coordinator. The incumbent collects and enters patient data into a reporting system.
Main duties
Enters all patient interaction data in an accurate and timely manner from all service points as guided by SOPs and associated relevant documentation
Ensures accurate and complete data is submitted on time
Responds to all routine and ad-hoc data queries and verifications promptly
Provides data and M&E support to health facility staff and CIDRZ in-house clinical staff
Provides weekly and monthly data collection reports, highlighting challenges and success
Adheres strictly to data confidentiality
With the help of the Data Coordinators, develop weekly and monthly data collection schedules
Assists clinical staff in ensuring all registers are available and up to date; participating in the compilation of HIA2 at the facility and ensuring there is consistent reporting across all facility reports
Initiates and actively participates in facility data review meetings, liaising with the District Data Coordinator, Facility Coordinator and the Facility In-Charge
Attends weekly all meetings as requested by facility or CIDRZ staff
Provides onsite support for all E-first activities, including training and mentorship all relevant facility staff
Provides reports as requested by Provincial and District Health Offices
Assists in the improvement of all data collection tools by providing feedback for improvements and new feature inclusions
Handles computer equipment responsibly, keeping inventory of all assigned equipment
Handles patient data with utmost confidentiality and follow the set data safety procedures as specified
Routinely backs up patient data as directed and submit copy on time e.g. SmartCare TDBs
Main duties
Grade 12 Certificate
Minimum Diploma in Computer Studies, M&E, Social Sciences or related fields
Experience in data quality management
Good understanding of SmartCare will be an added advantage
Good analytical skills