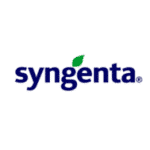 Syngenta
Description
Role purpose

Drive automation for results preparation, summarizing and delivery
Drive use of new technologies i.e. remote sensing, image analysis.
Provide harmonised and professional data analysis to support the work of Technical Product Leads and help CPD to be able to make early and data driven decision about early stage and development compounds.
Give support to build scientific data-based models for the development compounds to help early decision making
Support the territory concerning data management processes and systems and manage data flow generated by Technical Field Scientists and contractors
Run trainings on data management systems for AME CPD team
Support the CPD Team by coordination and implementation of tasks associated with AME projects and launches
Support the CPD Team with the new digital tools and gadgets used in their activity
Geographic Scope: AME Business Unit (7 Business Areas)
Accountabilities
To support technical excellence in data capture, management and analysis. Acting as a data management champion
To ensure timely delivery of data to end users
Monitor on-time and on-quality data delivery by TPLs, Technical Field Scientists and contractors
Coach territory staff in application of agreed, harmonized systems processes
Ensure training in systems and best practices internally and with CROs
Contribute requirements for further development of Syngenta tools
Participate in regional and global NTDS initiatives as Subject Matter Expert
Contribute to Technology Innovation – hardware and software
Contribute to trial design optimization and statistical analysis optimization
Assist Technical Product Leads and Technical Field Scientists in their planning and result preparation
Provide consistency and quality of data in/from planning tool in coordination with Technical Product Leads
Provide analysis for effective resource allocation
Coordinate and manage AME CPD SharePoint activities
Ensure a good technical information flow within the AME CPD team
Support CPD team in field tour organisation
Support CPD team in virtual / F2F field tours organisation and production
Participate in main technical meetings (AME results meetings, planning meetings, launch platforms…etc.)
Ensure a very good coordination with the trialling team and provide sample logistics support (plan sample needs and allocation)
Drive digitalisation in AME
To ensure that all operations under direct control comply with Syngenta Health, Safety & Environment policies and guidelines as well as any other relevant Syngenta or statutory policies.
Qualifications
Knowledge, Skills & Experience:
Knowledge

Strong Syngenta R&D IS tools background (ARM, GDB, FPLS, BioPlan, BioDesign, BioAnalytics, SPIRIT, etc.) a plus
In-depth knowledge of different data analysis and data management
In-depth knowledge of field trial processes
Good understanding of relevant CPD processes (Product Development)
Understanding of the needs of Technical Field Scientists, Technical Product Leads, Technical Leads and CROs
Good knowledge of existing Syngenta Field Information Systems, Office applications, SpotFire and other visualisation platforms, EasyCapture, Smatrix and other data-analytic tools a plus
Good knowledge of IT Systems development
Good knowledge of databases management
Good knowledge of IT applications design and development
Good knowledge of programming and scripting (Python is a plus)
Good knowledge of image and video editing
Bring innovation in new ways of working and tools to improve performance
Excellent networking and communication capabilities
Good agronomical and plant protection knowledge
Strong verbal and written English
Skills

Scientific mind-set, applicable in planning, undertaking, interpreting and reporting of field trials
Excellent communication/inter-personal skills – written, verbal, presentation
Scientific mind-set, data interpretation and analysis for both development, regulatory and marketing use
Proficiency in Word, Excel, PowerPoint and field trials software
Good English language skills (written and verbal)
Excellent team working capabilities
Excellent networking and communication capabilities. Also with different cultures and time zones
Good training skills
Good knowledge of IT Systems and new technologies
Good knowledge of IT Systems development (Web, mobile, databases, …)
Good Applications design skills
Good image and video editing skills
Experience

Experience in IT Systems and applications design and development
Experience in image and video editing
Experience in managing databases
Experience in the implementation, management and analysis of field trials a plus
Experience in knowledge management
Advantage if having experience in data modelling
Other Behaviours Critical For Role

Show autonomy, initiative, efficiency, problem solving
Critical success factors & key challenges

Ability to deliver high data quality working across a complex range of interfaces
Ability to drive high standards and ensure technical integrity of field trials data
To develop an effective network across the 7 AME Business Areas and with colleagues from region/global
Ability to learn new tools and technologies
Key Relationships:
Data Analytics & Program Development Lead AME
Technical Product Leads
Technical Leads
Technical Field Scientists
Contractors
NTDS (New Technology and Data Science) team
Syngenta Leadership Capabilities
Execution and Results Orientation – Manages work performance to efficiently complete responsibilities. Demonstrates initiative and a strong commitment to achieving meaningful results, meeting or exceeding goals, and acting on opportunities to create value.
Judgment – Analyze problems to make effective and sound decisions.
Focuses on customers – Dedicated to meeting the expectations and requirements of internal and external customers.
Manages for performance – Skillfully plans, organizes and monitors performance to create value and achieve excellence in delivery.
Engage and inspire – Fosters personal achievement and excellence. Encourage high standards of performance in others.
Eligibility

The successful applicant may be based in any of the following location in AME: South Africa, Morocco, Turkey, Egypt, Jordan, Kenya, Zambia.
Travel

Some travel, mostly in AME within the 7 AME Business Areas
Employee may, as part of his/her role and maybe through multifunctional teams, participate in the creation and design of innovative solutions. In this context, Employee may contribute to inventions, designs, other work product, including know-how, copyrights, software, innovations, solutions, and other intellectual assets.
Primary Location
Other Locations
Kenya, Morocco, Jordan, Egypt, Zambia
Job
Desired Skills and Experience
digital, marketing, communication, media, processus, Interface Homme Machine (IHM), data, cloud, agronomie, agriculture