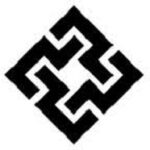 Purpose of the role
Incumbent will be responsible for driving data analytics, development of data models and algorithms in a scientific manner,
Key Responsibilities
Work with stakeholder throughout the organization to identify opportunities for leveraging company data to drive business solutions.
Mine and analyze data from company databases to drive optimization and improvement
Develop custom data models and algorithms to apply to data sets.
Coordinate with different functional teams to implement models and monitor outcomes.
Knowledge of a variety of machine learning techniques (clustering, decision tree learning, artificial, neural networks) and their real-world advantages/drawbacks.
Knowledge of advanced statistical techniques and concepts (regression, properties of distributions, statistical tests and proper usage) and experience with applications.
Producing project feasibility and costings reports
Working closely with colleagues, developers, testers and a variety of end users to ensure technical compatibility and user satisfaction.
Keeping up to date with technical and industry developments
Any duties assigned to by the supervisor
Qualifications
Grade 12 Certificate
Bachelor's degree in Computer Science /Engineering/Mathematics or Equivalent
Valid Driver's Licence
Experience
A minimum of at least 5 years' experience in a similar role in a reputable organization
Knowledge in SQL, Oracle, Sequel, Visual Basic, C++ and Java, Unified Modelling Language (UML) and SAP business software applications.
Web-based technologies.
Broad knowledge of hardware, software and programming
The ability to learn quickly
The ability to contribute to a team effort
A logical approach to problem solving
Good interpersonal and client-handling skills, with the ability to manage expectations and explain technical detail
Business awareness
A methodical, investigative and inquisitive mind
Presentation skills
Excellent oral and written communication skills
Planning and negotiating skills
Initiative and self-confidence
An interest in the way organizational processes work.