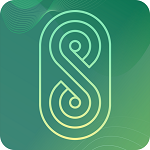 Join our efforts to change the world
There are close to 2 billion people in the world with limited or no access to financial services. Despite being among the poorest in the world, they still have to pay comparatively some of the highest fees for basic financial services, which we in developed countries and regions take for granted. SPENN Technology aims to change this radically, by offering our users a platform to use and transact for free. SPENN Technology's mission is to provide everyone with access to banking services through innovative technology. Our product SPENN is an advanced mobile application with a simple interface that is easy to understand and use by anyone, regardless of their background, education, age or knowledge of banking applications. Our primary target markets are emerging countries where large segments of the population have little or no access to banking services.
SPENN is fully operational in three African markets: Rwanda, Tanzania, and Zambia. The company is expanding rapidly, and we are now strengthening our team further with experienced Data Analyst who wishes to join our vision of achieving global financial inclusion for the poorest segments of our society.
SPENN Technology A/S is a public multinational company listed on Nasdaq First North Growth Market Denmark (''Nasdaq First North'') with offices across eight different countries. The company is expanding rapidly into new markets and the organization is constantly evolving.
Who do we need?
We need a passionate Data Analyst with solid knowledge and experience from working with data, through collection, cleaning, analysis and interpretation. You must enjoy building reports and dashboards, have a good knowledge of database environments, and have excellent presentation skills. The successful candidate should have a desire to learn new technologies and practices that can be applied practically in the company.
What will you do?
Fully understand data requests that can be of varied detail and quality, analyse the full range of requests and be able to prioritise and provide solutions that will benefit the organisation the most.
Work closely with all business areas, either to assist with operational targets and monitoring, as well as providing dashboards and reports that will help staff in supporting our customers and influence our business strategy.
Collect, clean and analyse a broad range of data, ranging from the company's internal systems to external sources.
Conduct comparative analyses to identify patterns and trends
Deliver datasets to stakeholders, interpret datasets and create reports for the internal reporting system.
Good communication skills are essential and the ability to always articulate effectively and professionally at all times with both technical and non-technical colleagues, across all our markets globally
Who are you?
Educational qualifications/functional technical skills
Bachelor's/master's degree in Computer Science, or related field. Equivalent experience could make up for education.
A minimum of two years of experience in a similar role is required.
Excellent knowledge of SQL for manipulation and analysis of data
Exposure to Azure will be beneficial.
Relevant Experience
Develop reports in visualization tools (Power BI, Tableau)
Able to work under pressure in a fast-paced, ever-changing environment, both autonomously and in a team
Excellent time management skills
Experience in presenting and stakeholder management
Join our vision of achieving global financial inclusion for the poorest segments of our society. For more information, check www.spenn.com
How to apply
Please send your resume and cover letter to: [email protected]