Full Time
Applications have closed.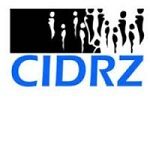 Centre for Infectious Disease Research in Zambia (CIDRZ)
Reports to Technical Lead Strategic Information and Research.   The incumbent will lead all activities in the areas of data collection, organization, validation, analysis and synthesis to generate strategic information for the HCWG. The data analyst is responsible for promotion of effective use of strategic information and documentation of regional trends on the HIV epidemic and the response, as well as provide analytical leadership on the status of the HIV response in the region. Working closely with the technical and research lead, the data analyst will apply their skill set to present and leverage data to assist the HCWG to make evidence-based decisions.
Key responsibilities

Develop and maintain a data system to support the HCWG's decision making process
Analyzes regional data and generate reports from multiple systems and sources
Identify key data issues and validate data collected from partners and other source
Identifies opportunities for data improvement
Builds regional and country partnerships with key people at country and regional level on data generation, analysis and use
Prepares regional strategic information products such as data syntheses and reviews in identified thematic areas such as key populations
Conducts data collation, analysis and synthesis to prepare data products and reports, and generate information products for the HCWG and for publication on the HCWG website; and
Supports the development of manuscripts by the HCWG, and their publication in peer reviewed journals.
Qualifications
Master's degree or equivalent in public health, epidemiology, biostatistics, or related field.
A minimum of 10 years' experience in public health research and data analysis, in particular HIV/AIDS-related and/or work experience, preferably in the sub Saharan region
At least 10 years of professional experience at regional and/or international level in data management, statistical analysis, and a good understanding of governments' data systems;
High-level experience in methodologies and processes for managing large-scale databases
Demonstrated experience in handling large data sets and relational databases
Experience in health data synthesis and analysis, in particular related to HIV/AIDS
Experience in the use of various research methodologies and sources, including electronic sources and databases
Experience with computer databases, such as Access, Excel, etc.
Excellent written and verbal communication skills.
Closing date is Wednesday, 26th April 2023. Suitably qualified candidates are invited to apply. However only shortlisted candidates will be contacted.