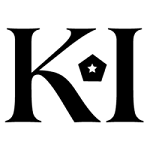 Keno Institute of Training and Research
Data Analysis and Visualisation Training using Microsoft Excel – 17 to 28 May 2021
Course Description
In this short course, participants will acquire skills that will enable them to analyse and present data in a meaningful way. This is an essential skill for researchers, financial specialists and data analysts of all disciplines. Microsoft Excel is a tool of choice for people who need to analyze large amounts of quantitative data and is used as standard by a wide range of users who need to perform simple analysis by sorting, filtering, using formulas. It also has powerful tools such as pivot tables and data analysis tool pack for more complex analysis.
Many organisations and institutions are embracing the world of brilliant data visualisation to present data in a more attractive, meaningful, and easy to digest manner. Because Microsoft Excel is a software many organisations already use, this course will enable participants to maximise their use of a tool they already have and improve their data analysis and visualisation skils. The course is led by highly experienced trainers with many years of experience and involves working on several practical, hands on examples and exercises in a virtual environment.
20 % discount for the first 10 participants
Learning Objectives
By the end of the training, you will be able to:
Become an Expert in Excel
Undertake data analysis in Excel
Apply data cleaning techniques in Excel
Do basic to intermediate data visualization in Excel
Create dynamic and flexible models in Excel
Course Content
Session 1: Introduction and Fundamentals of Excel
Introduction
Tabs, Data Types
Sorting and Filtering Data
Session 2: Visualizing Data with Excel
Visualize Data with Charts
Modify and Format Charts
Apply Best Practices in Chart Design
Session 3: Analyzing Data with Formulas and Functions
Analyze Data with Formulas and Named Ranges
Analyze Data with Functions
Implement Data Validation, Forms, and Controls
Create Conditional Visualizations with Lookup Functions
Session 4: Analyzing Data with PivotTables
Create a PivotTable
Analyze PivotTable Data
Session 5: Presenting Visual Insights with Dashboards in Excel
Visualize Data with Pivot Charts
Filter Data Using Slicers and Timelines
Dashboards in Excel
Session 6: Creating Geospatial Visualizations with Excel
Create Map Charts in Excel
Customize Map Charts in Excel
Session 7: Using add-ins for data imports/exports
Session 8: Getting and Transforming Data
Connect to Data with Queries
Clean and Combine Data
Shape and Transform Data
Session 9: Modeling and Analyzing Data with Power Pivot
Install Power Pivot in Excel
Create Data Models with Power Pivot
Create Power Pivots
Perform Advanced Data Analysis and Visualization
Session 10: Presenting Insights with Reports
Plan a Report
Create a Report
Who should attend?
Accountants/Financial Specialists
Statisticians
Data Scientist
Researchers
Consultants
Program officers
Training Fee: ZMK 1600
Payments should be made using the link below:
If you are unable to pay using the online methods listed above, please contact Keno Institute for alternative methods of payment.
Registration: Interested participants should register on the link below:
https://kenoinstitute.org/keno-institute-register/
Contact line: +260770346838, +260761685388
Find Zambia Jobs – The best Job board for jobs in Zambia