Full Time
Applications have closed.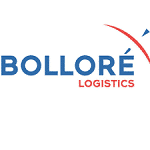 Bollore Transport & Logistics Zambia Ltd
Bolloré Transport & Logistics is a major international transport and logistics operator. Our 35,000 employees spread across 109 countries on five continents express their expertise through four businesses that today work in synergy: Bollore Energy, Bollore Ports, Bollore Energy, Bollore railways.
We are pleased to announce an incredibly exciting opportunity to join our Customs team at our Kitwe/Nakonde Office as Customs Clearing Officer.
Job Purpose 
To declare and assess correct taxes on behalf of customs in the asycuda world system and in compliance with the regulations for Internal and external customs procedures.
Key Tasks & Responsibilities
Receive and read the File from the Central Clearing Supervisor.
Check and understand documents in the file.
Ensure you understand instructions on the mode of clearance
Prepare dummy entry and a supervisor must validate the dummy entry.
With approval from customs through the CS, declaration and assessment can be done
Monitor exit of exports from bond and exiting RIT'S
Acquit all exiting RIT'S in customs asycuda world system.
To send acquittals back to exporting office
Record entries in customs ledger
What You Need To Succeed
Grade Twelve School Certificate
At least 2 Years of work experience in a Similar Position
Diploma in Clearing, Shipping and Forwarding
Practical knowledge of asycuda world system a must
The ability to work in a team and individually
Sound decision-making
Excellent written and verbal communication skills
Good attention to detail
The ability to work under pressure and to meet deadlines
Good business judgment
Excellent Computer Skills
To apply for this position, please send your application letter and curriculum vitae to the Human Resources Department email; [email protected] by 3rd December 2022.