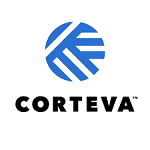 Corteva Agriscience
Description
GROWING WHAT MATTERS STARTS WITH YOU

Corteva Agriscience™, the world's first dedicated agriculture start-up, serves to enrich the lives of those who produce and those who consume, ensuring progress for generations to come. Our employees fulfill this purpose everyday by building/participating in an inclusive culture where we encourage each other to stay curious, think differently, act boldly and do what's right for our customers, our co-workers, our partners, and our planet. With over 20,000 team members from 130 countries, innovating in 140 world class R&D facilities, we have the resources, leadership heritage and partner ecosystem to make a meaningful impact now and into the future.
#GrowWhatMatters

We're hiring for Customer Service Representative

Learn how you can be our voice in the conversation about the future of agriculture.
As (CSR) you will be responsible for [providing exemplary customer service and support to customers by being able to proactively navigate and diagnose customer needs and respond using a wide and dynamic base of information and resources.
The CSR interfaces with customers and coordinates with multiple business and functional partners to deliver exceptional service to customers and contributes to AgCo business success. The CSR manages the entry of orders, from initial contact with the customer or electronic channel, through material flow, until the product arrives to the customer at the correct time, with the correct product, with the correct equipment and correct paperwork. In the event of a service failure, the CSR initiates the corrective action for resolution of the failure and takes the lead position in resolution for the customer. It is expected that the CSR knows what it takes to go above and beyond the daily calls from customers; to build and maintain customer loyalty and confidence.
Key Competencies Required
Accountability for Action: Demonstrates urgency, acts promptly and quickly removes roadblocks while assessing multiple opportunities. This role requires prioritization by impact, and accountability for taking actions that keep things moving forward, proactively anticipate and address customer concerns
Problem Solver: Demonstrates persistence in overcoming resistance or objection, leads conflict resolution and reaches win- win agreements. Uses knowledge of AgCo and Business strategies to make decisions and take action that improve performance in their area of responsibility
System and Technology expertise: Execute complex work processes through multiple systems and technology including: Pastel, as examples. The integration of the systems requires knowledge of Supply Chain, Customer Financial Services, Planning and Invoicing, including related systems knowledge
Display Customer Advocate Leadership: Requires the desire and determination to meet and exceed customer expectations. Champions customer needs across all AgCo functions. Realizes and anticipates how events and trends are likely to affect the customer's future needs and satisfaction. Intimate with customer plans, objectives and demands, through customer visits, account team activities and direct interactions.
Critical Success Factors

Exceed customer expectations through successful customer relationships and first-call issue resolution
Proactive order management and issue resolution
Create business value through the optimization of freight, ability to prevent pre-buys, utilizing optimum ship points and package size as well as logistic improvements.
Comply with internal and external control requirements
Understand the business and speak knowledgeably with customers in their local language
You Will Be Part of Growing Team

At Corteva Agriscience, we grow progress by putting farmers and consumers at the heart of agriculture, to help reshape the industry for the 21st century. We believe that the future of farming depends on aligning the food chain from end to end, so that we can work together to build agriculture into an industry that is more financially secure, sustainable, innovative, and responsive. We are helping to shape an industry better able to understand and react to global market demands, that can effectively harness science, technology and innovation to optimize productivity, and which has the know-how and resources to help chart its own long-term success in the face of challenge and change
Your Challenge
Order Management: Handle's routine and non-routine customer order activities, including managing customer demand, following up on samples, complex order entry (i.e. consignment) guiding and leading the activities of the order process utilizing work process, business strategy, and best practice to ensure high quality service. The CSR typically works with a very complex combination of order scenarios, such as multiple sourcing locations, various modes of transport, and a broad range of products. This requires the ability to multi-task with critical thinking and analyzing skills. Responsible to receive and record customer complaints and facilitate resolution in cooperation with internal partners.
Inventory Management & Logistics: manages local distribution warehouse inventory, inventory accuracy and replenishment planning in collaboration with Supply Chain, as well as secondary distribution logistics with a high degree of accountability.
Customer account management, Credit and Collections: manages customer account in collaboration with Sales, Credit and Accounts Receivables. Responsible for accounting transactions related to invoicing, credit notes and payment receipt.
Reporting, Metrics, Audits supports Sales and overall Business by providing appropriate Customer, Sales, Inventory, Warehouse reports; tracks On-Time-Delivery, Invoice Accuracy, Customer Complaints, Speed-of-Resolution and Delivery-in-Full; regularly obtains customer feedback to continuously improve service delivery
Key Stakeholders And Interactions
External

Customers
Consignment customers
Distribution Warehouses
Couriers
Internal

CS TL or CS Lead
Sales Representatives
Supply Chain Scheduler
Supply Chain Replenishment Planner
Credit Manager
CS SME
Location:

Zambia, Southern Province- Choma District.
To Grow What Matters, You Will Need
Bachelor's Degree or Equivalent through experience
Language Skills
local language, good knowledge of English, good knowledge of additional language depending on region (oral and written)
Computer Knowledge
MS Office proficiency, strong knowledge or fast learner of ECC/SAP and other technology and systems. Work process aptitude is critical to success.
Skills
Exceptional interpersonal skills with the ability to be versatile and flexible with team members, business partners and customers, while effectively influencing others and managing outcomes.
The ability to manage conflicting priorities, prioritizing both customer and company requirements while acting in a professional manner.
Self-confidence and ability to proactively address customer issues, business requirements and identify areas for improving profitability and 'making it easier to do business' with AgCo.
Strong, mature teamwork skills and a desire to work within a team environment. Willingness to share ownership of successful improvement methods and teach others for the benefit of the organization.
Experience
Min 2 years' experience in a customer-oriented position or graduate with clear customer focus
Who Are We Looking For?

Curious, bold thinkers who want to grow their careers and be part of a winning team
Market shaping individuals who want to transform the agriculture industry to meet the world's growing need for food
Collaborators who thrive in a diverse, inclusive work environment
Innovators who bring initiative and fresh ideas that drive our business into the future and make us an industry leader
Growing What Matters Starts With You… What We Can Offer To Help You Grow?

Opportunity to be part of a global industry leader working to discover solutions to the most pressing agricultural challenges of our time
Challenging work assignments that grow your skills, capabilities and experiences
Opportunities for international rotations and relocation that will expand your global view and cultural experience
Diverse, inclusive work environment where employees bring their whole selves to work and feel heard, valued and empowered
Dedicated and customized resources to help grow your professional skills, industry expertise and personal perspectives.
Joining us is a natural opportunity to strengthen your professional network through valuable relationships.
Support the health and well-being of every employee by offering world-class benefits, meaningful work and competitive salary
Performance driven culture with a strong focus on speed, efficiency and agility
Qualifications
Bachelor's Degree or Equivalent through experience
Find Zambia Jobs – The best job board for Jobs in Zambia