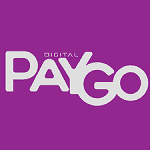 EMPLOYMENT OPPORTUNITY – CUSTOMER SERVICE REPRESENTATIVES
Job Purpose
The Customer Service Representative (CSR) is responsible for addressing customer questions, queries, and other needs they may have. The CSR will complete customer service tasks that ensure customers have the information and assistance they need and maintain the company's positive reputation.
Key Responsibilities
Manage incoming and place outgoing calls to customers
Management and resolution of customer complaints
Identify and escalate issues to team leaders
Provide accurate product and service information to customers
Research required information using available resources
Research, identify and resolve customer complaints using applicable software
Process orders, forms, and application
Route calls to appropriate resources
Document all call information according to standard operating procedures
Recognize, document, and alert the management team of trends in customer calls
Follow up customer calls where necessary
Sieve opportunities to upsell products and services
Complete call logs and reports
Strong phone and verbal communication skills along with active listening
Customer focus and adaptability to different personality types
Ability to multi-task, set priorities and manage time effectively
Able to work with and follow communication "scripts" when handling different topics
Ability to work under stress while maintaining great composure
Any other responsibilities or tasks as may be assigned by management.
Qualifications & Experience
Grade 12 Credit or above mandatory in Mathematics & English and any other three subjects
Diploma in Business Administration, Information Technology, or equivalent qualification in Customer Service Management or any other relevant subject
A Degree will be an added advantage
1 – 3 years experience in an inbound/outbound Contact Centre
Detailed knowledge of operations of a Contact Centre environment
Excellent data entry and typing skills
Outstanding computer skills
Essential Skill Sets and Competencies
The role requires an individual with a deep commitment to the opportunity in the long term. Other required knowledge, skills, and competencies include:
Excellent communication skills, both written and verbal
Strong interpersonal skills
Strong customer focus, guided by follow-up and follow-through and excellent telephone manner
Must work with integrity in all interactions and strive for excellence in all aspects of the job
Ability to work well in teams
All applications must have an application/cover letter and detailed curriculum vitae indicating the position being applied for in the subject line and should be sent by email to
[email protected]
no later than Wednesday 30th March 2022.
Kindly note that you MUST attach copies of Grade 12 and Tertiary qualifications along with the application cover letter and curriculum vitae. Applications sent without these attachments WILL NOT be considered.
ONLY SHORTLISTED APPLICANTS WILL BE COMMUNICATED TO