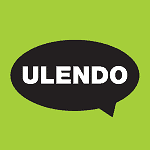 WALK-IN INTERVIEW
Date: 9th November, 2021
Time: 8:30-12:00
Venue: Ulendo Taxi Kaleya Road opposite Zamtel training center
Customer Service Representative (3)
JOB SUMMARY
Answering incoming calls from customers who want to place orders, respond to inquiries, manage complaints, troubleshoot significant customer service problems, and provide general information.
DUTIES AND RESPONSIBILITY
-Answering incoming calls and Email
-Manage and resolve customer complaints
-Identity and escalate issues to Supervisor when necessary
-Follow on pending customer complaints
SKILLS AND QUALIFICATIONS
-Must have a full Grade 12 certificate
-Must have experience in Customer Service.
-Must be Computer literate
-Must have a minimum Diploma in any social science/business related course.
If you meet the above qualifications come through with all your documents.