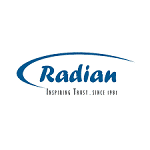 We are a large electronic company looking for a customer service officer to join our team. This role would be suitable for an experienced customer service officer.
As the customer service officer, you will:
Customer care.
Respond to internal and external enquiries via email, phone and face-to-face
Manage customer order entries
Manage and update client accounts
Resolving matters with companies like CCPC, others. etc
Provide customers with problem solving, quotes and product knowledge
Support other departments
We are looking for someone who is friendly, hardworking and thrives in a fast-paced environment.
The successful candidate will also have:
Excellent communication skills
Excellent skills in Excel and Microsoft
Knowledge in Marketing
A warm, approachable manner
At least three years' experience in a customer service position
Requirements:
O level certificate
Preferably Marketing Certificate/Diploma
Work experience with reference letters
Police Clearance document for employment
Should this position be of interest please email us on [email protected].
Find Zambia Jobs – The best job board for Jobs in Zambia