Full Time
Applications have closed.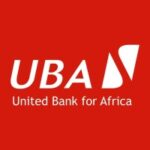 Website United Bank for Africa (Z) Ltd
Job objective
Ensure quality customer service delivery through the provision of efficient and effective branch operations, while ensuring conformity with the bank's laid down procedures/processes and regulatory guidelines; Provide overall leadership/direction at the branch level and continually enhance team performance to delight customers through excellent banking hall touch point experience and manage operational risk issues that arise in daily activities at the branch level.
Duties & Responsibilities
Ensure effective/efficient implementation of bank-wide policies with respect to branch operations.
Supervise activities of operations staff to ensure timely and efficient service delivery to customers.
Ensure proper documentation for all transactions and authorize transactions within approval limits.
Supervise account opening process and ensure complete documentation and prompt scanning of account mandates as well as tracking/follow-up on deferred documents.
Ensure that branch ATMs are functional at all times and faults timeously escalated and resolved.
Provide   timely and accurate reports (institutional and regulatory) on Branch Operations in prescribed formats and intervals.
Ensure maintenance of appropriate confidentiality and security of customer and transactional information and safety of bank branch assets.
Perform other duties as assigned by the Head Domestic Operations/COO.
Minimum Education Qualifications
Minimum of a Degree in any discipline credit/second class or better.
Full grade Twelve school certificate with five (5) credits or better, including Mathematics and English.
Required Work Experience;
Minimum experience -five years relevant experience
Key Performance Indicators;
Customer Satisfaction levels (by number of customer complaints and customer satisfaction surveys)
Process Cycle Time (TAT)
Number of penalties arising from infraction of regulatory policies/reporting.
Morale and Loyalty levels displayed by all staff
Staff turnover rate
Audit and Inspection Report ratings of branches.
Operational loss level
Adherence to Cash on Premises limits
Number of policy breaches/regulatory infractions.
Vigilance to avoid fraud
Required Key Skills & Knowledge;
Good Knowledge and understanding of banking operations
Good Products Knowledge
Good understanding of Customer Service
Good understanding of the operational, credit and regulatory risks facing the business
Good Control Sense
General Managerial/Administration
Team building/Conflict Management
Organization /Coordination skills
Good Communication Skills (oral and written)
Good Interpersonal Skills
Strong Personality / Firm & Assertive
Capacity to manage and absorb pressure
Entrepreneurship/Taking Ownership
Supervisory skills
Application Procedure;
Interested candidates that meet the above requirements should apply through email to: [email protected].
Please indicate the job title and location in the subject of your e-mail and use your full name and the job title you are applying for as the filename of your application. Application should consist of your application letter, CV only in Ms. Word or PDF, grade 12 certificate, a copy of your degree/ diploma all attached in a single document.
Hand delivered or posted applications will not be accepted and closing date for accepting of applications is 25/07/2022.