Full Time
Applications have closed.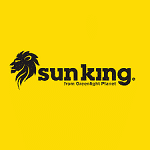 Greenlight Planet
The team you would join
The Customer service department works closely with the Operations and Sales teams to serve existing and potential customers by providing product and service information while resolving product issues effectively.
What you would be expected to do
Initiates and/or implements corrective action as needed to ensure that an excellent standard of service and a high level of customer satisfaction is maintained
Receive customer queries and ensure these are resolved in a timely manner
Help minimize defaults by reaching out to customers with delayed payments
Proactively contact dormant customers directly to resolve any pending issues.
Build repeat sales through strong customer relationships by focusing on customers' wants and needs.
Check customer satisfaction degree after a sale and increase customer retention.
Make use of available opportunity to sell or advertise products to customers
Make sure that whatever response given to the customer(s) is in line with pre-organized communication scripts that have been prepared for different topics that cover customer-related issues.
Route calls to the appropriate channel(s)
Support on call Onboarding and education of our field staff on company processes and procedures
Must be flexible and easy to adapt and work with a diverse talented team.
Must be Understanding and strive to meet or exceed call center metrics while providing excellent consistent customer service.
Verify and onboard customers through our sales process with the required credibility.
Qualifications:
Have a Degree/ Diploma in mass communication, Business Administration; Sales and Marketing; or Customer Service Management
Have a minimum 2 years' relevant work experience
Possesses excellent interpersonal skills to always enable an easy flow with customers
Possess good communication skills, especially for listening. This is necessary in a bid to ensure a clear retrieval and passage of information to customers
Have the ability to multitask and manage time properly and effectively
Can speak and write Fluent English, Bemba, and Nyanja Language.
Can be able to adapt to different situations and individuals
Have the ability to prioritize in the face of multiple tasks or assignments and are a good team player
Have the ability to work with little or no supervision and are self driven
Have good knowledge of customer relationship or customer service practices
Have good data entry and typing abilities
What we offer 
An opportunity to grow as a professional in a dynamic, fast growing, high impact industry.
The chance to work in an open minded, collaborative culture surrounded by enthusiastic Greenlighters who are driven by the challenge of continuously innovating and growing a smart, sustainable business with profound impact on the world
A truly multicultural experience: you will have the chance to work with and learn from people from different geographies, nationalities, and backgrounds
Structured, tailored learning and development programs that help you become a better leader, manager, and professional through the Greenlight Academy
To apply click on the link below.