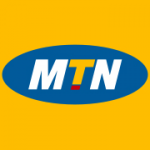 Switch It Up
Responsibilities
Responds to walk in customer needs and problems relating to sim cards or phones or any other service complaint;
Provides features on the sim cards;
Provides, creates and maintains numbers for prepaid walk in customers;
Deactivates/reactivates stolen or recovered sim cards;
Replaces/ maintains numbers for prepaid walk in customers;
Acquires and maintains complete knowledge concerning the company's range of products and services and apply that knowledge in relation to customer's requirements and problems;
Maintains up to date literature on MTN products, sales, aids and price list;
Stays abreast of developments in areas of expertise.
Candidate Requirements
Diploma in Sales & Marketing or equivalent;
Grade 12 certificate with 5 credit or better of which English and Mathematics are a must;
Understanding of various converging technologies;
Understanding of various corporate requirements;
Computer literacy.
Women are strongly encouraged to apply
Please use the url to apply. Hand delivered or posted applications will not be accepted.
Note that only shortlisted candidates will be contacted.