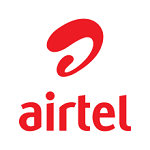 DEPARTMENT : Customer Experience
VACANCY : Customer Experience Quality & Training Executive
LEVEL : Assistant Manager
LOCATION : Lusaka, HQ
Job Purpose
The core job involves ensuring front liner staff are adequately trained and equipped to deliver efficient and professional service to customers. This is done through training and quality monitoring activities of both retail and call center agents
Reporting To The Head Service Quality And Governance, The Main Duties Are: 
Leading in the regular review, design and setting of quality standards with relevant stakeholders and ensuring these are incorporated in any Business Process Outsourcing Service Level Agreements and internal processes
Monitoring and screening frontline staff performance to ensure the proper use of soft skills, professional language, technical skills and the capture of pertinent information
Facilitating monthly audit calibration sessions with Retail and Call Center Leadership Teams and Airtel HR Training resource to build a single, all-inclusive and consistent quality approach to service
Ensuring ongoing compliance with quality and industry regulatory requirements while developing, recommending and monitoring corrective and preventive actions in quality
Participating in trainings & trainer of trainers carried out by partner to ensure quality and seamless dissemination of information to all customer facing touch points
Providing weekly and monthly reports on all training and quality related activities
Providing adhoc reports on request from Organizational stakeholders on matters relating to quality
Attending to requests as the business may request in line with Customer Experience KPIs
Educational Qualification & Functional/Technical Skills
A Bachelor's degree/ Diploma or equivalent work experience, preferably in a business related field and/or other related job experience
Call Center/Retail and training experience, some audit back ground would be added advantage
5 years' experience working in a customer service environment (Call Centre/ Retail environment)
Some Management experience
Able to handle, prioritize, multiple projects simultaneously
IT literacy
Able to operate in a performance driven organisation
Preferably knowledge on business system Interfaces
Excellent with MS Office products
Other Requirements
Business awareness, strong analytical skills and problem solving skills, high personal standards and goal oriented, excellent interpersonal skills
Good knowledge of customer service performance standards, procedures and practices
Excellent and effective communications skills, both orally and in writing
Complete understanding and wide application of technical principles, theories and concepts in the field of expertise and general knowledge of other related disciplines.
Strong customer service, including delivering constructive feedback using varying coaching methodologies
Knowledge of Call Customer Service systems and workflows
Effectively work in a team environment by collaboration and teamwork
Demonstration and ability to make independent decisions
Advanced knowledge of business policy coverage,
Training ability
Closing Date
Suitable candidates requested to apply by sending through their CV's to [email protected]. Closing date for receiving applications is 19th November, 2021.
Airtel is an Equal Opportunity Employer and is non-discriminatory on the basis of race, gender, sexual orientation, disability, ethnic grouping.
Please note that due to the high volume of applications received, only shortlisted candidates will be contacted.