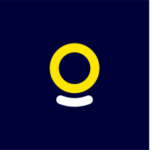 Founded in 2015, JUMO's mission is to empower emerging market entrepreneurs with financial choices. It has been an exciting and challenging journey, with many achievements and setbacks. At times, we have had to make difficult decisions, most recently this has been to focus on delivering a strong, lean operating model that builds on our clear successes and reduces our exposure in untested markets.
At JUMO we believe that we have the opportunity in our lifetime to connect every entrepreneur to the financial products they need to grow and prosper. We need exceptional people in key roles to make that happen. Joining JUMO requires boldness, resilience, and innovation. You will need to embrace change and operate comfortably in uncharted territory.
As Customer Delivery Support you will be accountable for managing the full CRB customer touchpoint process to resolve all customer queries relating to CRB clearance letters. You will be based in Zambia and will report to the Customer Experience Delivery Manager.  This will be a 6 month contract.
We operate a remote first working approach where working remotely is our default way of working. We have co-working spaces available in Lusaka for collaboration and connection and for the use of those who value and want to work out of an office.
If you join us, you'll
Manage customer CRB clearance requests from walk-in customers, incoming calls, SMSes and emails from JUMO business customers, MNOs and other stakeholders from start to finish by providing appropriate solutions, and making follow-up calls to ensure complete resolutions within SLA.
Create required process reporting and capture customer loan data discrepancies between JUMO and Credit Reference Bureau (CRB) Platforms.
Check, verify and confirm the accuracy and validity of customers' KYC and Credit Bureau Comprehensive Consumer Report details using JUMO's internal tools, and follow-up with JUMO's data teams on pending updates on the Credit Bureau platform.
Manage the escalation of complaints and requests which may involve correction of loan information to JUMO's internal teams and CRB, and making sure they are resolved within SLA.
Observe customer touchpoint interactions and extract key insights to prepare insightful reporting, including 3rd party interactions, in order to facilitate enhancing the overall customer experience.
Drive continuous service improvements through idea generation and resolution implementation, as well as participate in special projects and assume other duties and responsibilities where needed.
 What you'll need
Excellent verbal / written communication skills and good listening skills.
Able to work independently and have the ability to multi-task within a complex and fast moving environment.
Have a Customer Centric mindset, and a solutions orientated approach to problem solving.
1-2 years working experience in a call center or customer service environment.
Proficiency with Microsoft Office products; specifically, Word and Excel.
High school education or equivalent.
We ask a lot of each other at JUMO, but we give a lot too.
Things you'll love
Collaborating with smart, engaging people
Working for impact
Growing and learning continuously, with loads of encouragement and support
Boldly taking risks as we navigate new challenges
Flexible work practices enabling your best delivery
Being autonomous and empowered to lead
At JUMO, we believe that diversity strengthens our teams and strive in our recruitment process to create an environment where people from every background can collaborate and prosper and be themselves.