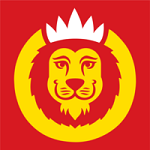 Operating in seven African countries, with over 200 restaurants, Hungry Lion strives to provide high-quality products at affordable prices in a modern fast-food environment. We are a young, fun, dynamic and growing company full of opportunities with little to no corporate politics. Our mandate is to enlist smart, creative and hard-working people who are prepared for a challenge and want to be part of building something great. We have an opportunity for a Customer Care Service Agent to join our team.
The purpose of this role is to tend to customer service queries and then offer a unique and innovative solution to each problem. The successful candidate for this role will have a strong command of the company's customer service policies, and be well-trained in product/business knowledge that can be critical for offering quick and accurate assistance to customers.
Answer incoming customer phone calls, WhatsApp and social media messages regarding issues, product problems, service questions and general client concerns.
Responsible for maintaining a high level of professionalism with clients and working to establish positive rapport with every caller.
Respond to social media queries and concerns.
Update customer information in the customer service database during and after each call.
Work with the management team to stay up-to-date on product knowledge and marketing strategies and be informed of any changes in company policies and procedures.
Impact the company's bottom line by problem solving and turning frustrated clients into repeat customers.
Liaise with customers, via relevant channels, in a professional manner.
Provide feedback and accurately update reports.
Essential: 
Grade 12 with Tertiary qualification
Fluency in Business English and at least one other language eg. Bemba or Nyanja
1 year's customer care or call centre experience.
Intermediate Computer knowledge (speed, accuracy and navigation)
Desirable: 
Online chat experience
Work from home or remote work experience
25 WPM or more with 90% accuracy
Google Suite
Closing date for all applications 09 October 2021