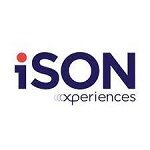 Job Description
iSON Xperiences is the largest 3rd Party BPO service provider in Africa with a presence in 14 countries in Africa with client base across various verticals which include telecommunication; internet and television sectors.
iSON BPO commenced operations in Zambia in 2015 and now seeks to recruit a suitable and qualified candidate for the position of Customer Care Executive.
REPORTS TO: Team Leader
Position Summary: The Customer Care Executive is primarily responsible for ensuring delivery of exceptional customer service to customers as per the respective client's SLA.
The primary focus of a Customer Care Executive is to assist; retain; acquire and/or recover customers.
Duties & Responsibility
Build rapport with customers by handling each and every customer call in a courteous; and professional manner,
Ensures consistently imparting the correct product and services information during each call.
Obtains; imparts; clarifies and verifies information to and/ or from customers to ensure delivery of exceptional customer service
Demonstrate appropriate levels of empathy in situations that require these skills; and provides customers with caring individualized attention.
Ensure that the quality of each call is in compliance with predefined quality parameters.
Consistently contributes towards improving customer experience by identify potential areas for process/productivity improvements and highlights the same to the Team Leader.
Ensure strict adherence to established attendance schedules.
Ensures daily performance targets are met.
Qualifications
Must have completed 12 years of schooling.
Diploma in Sales and Marketing.
Excellent listening skills; uses appropriate probing techniques to facilitate clear understanding of queries and thus provide appropriate and accurate solutions to customer queries.
Good typing speed and computer skills, particularly with regard to Microsoft office applications
Good communication skills including a clear voice; and fluency in English and local languages pertaining to the respective location.
Note: Only those who meet the requirements will be contacted for interviews.
Method of Application
Please send an updated CV to [email protected] and specify your location on your mail board.
Deadline is the 5th November, 2021