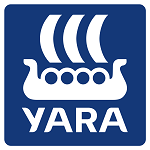 Yara Zambia
Job Function:
Sales & Marketing 
Job Requisition ID:
6295
Job Title: Crop Scientist 
We at Yara are part of a global network, collaborating to profitably and responsibly solve some of the world's key challenges – resource scarcity, food insecurity and environmental change.
About the Unit
We at Yara Fertilizer Zambia Limited are part of a global network, collaborating to profitably and responsibly solve some of the world's key challenges – resource scarcity, food insecurity and environmental change.
Responsibilities
Yara Fertilizer Zambia Limited is looking to fill the permanent position of Crop Scientist (North):

Area: Lusaka North, Chisamba, Kabwe, Mkushi, Serenje, Kasama.

Living location: flexible, but ideally based in Chisamba or Mkushi.

Supervisor: Commercial Manager.

Eligibility: Zambian Nationals, Residence or Work Permit holders.

Communication: English main language but knowledge of Afrikaans advantageous.
Profile
The role objective is focused on dealing with Commercial Farmers and requires the sales, marketing and agronomic support of Yara's products to customers (agricultural producers), in the designated area, in a professional and long term sustainable manner and which directly impacts the company EBITDA and overall performance.
Additional Information
Apply relevant agronomic expertise to increase the pull from Commercial Farmers for Yara's products and solutions. Use a clear understanding of Commercial farmers needs to identify relevant Yara products and solutions. Support Yara's Channel partners to ensure pull developed in the market is converted into profitable orders for Yara products. In some markets, close deals directly with Commercial farmers and Channel partners.
Contact details
SALES & MARKETING of Yara's products to fulfil the plant nutritional needs of Commercial Customer crops in the designated area, apply argumentation to promote sales of Yara OPP products in accordance with current price policy. Feedback on competitor movements, activities and tactics, crop choices and key trends.
TECHNICAL SUPPORT by offering product training, exhibitions, field days and solutions.
ADMINISTRATION of forecasts, product recommendations, orders, logistics and financial requirements.
DEBTOR MANAGEMENT by assistance and submission of credit applications, management of overdue debtors and collection of payment for sales generated.
REALTIONSHIP BUILDING through establishing trust, cooperation and teamwork with colleagues in other functions to achieve company objectives and excellent customer service.
HEALTH & SAFETY by subscribing to Yara Safe by Choice values and application of responsible and safe practices in own working environment.
Functional Knowledge
Understanding and working knowledge of the agricultural industry and market.

Working knowledge of customer service and external customer relations management.

Sound understanding and practical experience/knowledge of selling, marketing and negotiating in an agricultural input environment.

Sound understanding and practical experience/knowledge of crop production, plant nutrition and agronomic principles.

Understanding of the different products, mixtures and raw material needed for blends.

Working knowledge of Yara's business in sales, marketing, HESQ and other processes /policies.
Competencies
Technical Competencies—Agronomy.

Interpersonal Competencies—Relationship Management, Communication, conflict management.

Business Competencies—Business Acumen, Critical Evaluation, and Consultation.

Value Selling.

Time management.
Business Expertise, Leadership, Problem Solving, Interpersonal Skills
Exercise conduct within Yara values, code of ethics and corporate governance framework.

Work effectively independently as well as part of a team.

Define problems, collect information, make sound judgments and involve relevant experts, decision makers and stakeholders to create sustainable solutions.

Exhibit strong inter-personal and communication skills.

Exhibit ability to interact, communicate, negotiate and convince both within own organization and with external customers.

Display self- motivation.
Qualifications & Experience
BSc. Agric degree or associated qualification.
Minimum 3/4 years' experience in similar agronomy and sales role.
Experience in seasonal planning, forecasting and budgeting.
Ability to work independently within a diverse but geographically remote team. i.e. self-starter.
Computer literacy in Excel, Word, Outlook and PowerPoint or similar packages.
Apply no later than
As equal opportunities, diversity and inclusion principles are extremely important to Yara, applications from Female candidates, including those with disabilities, that meet the specified requirements, will be favorably considered. Potential Candidates are required to complete a few compulsory questions for successful submission of applications before 12 March 2021. Should Yara not correspond with you directly before 30 April 2021, the company thanks you in advance for your submission but regrets that you will not be considered for the position.
Knowledge grows through differences
Yara is committed to creating a diverse and inclusive environment and is proud to be an equal opportunity employer. We believe that creating a diverse and inclusive work environment is not only the right thing, but also the smart thing to do. To deliver on this, Yara has firmly anchored Diversity & Inclusion (D&I) in our business strategy and has more than 400 employees worldwide involved in D&I ambassador networks.