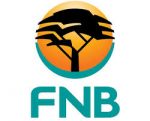 Credit Risk Reporting Specialist – IRC193470
at Zambia, Lusaka, Zambia in FNB Zambia Credit
Ends 16 Feb 2021
Purpose
To perform the credit risk and compliance function by ensuring adherence and compliance to Regulatory and Governance requirements and policies.
Experience and qualifications
Minimum Grade 12 Certificate with 5 credit passes including English and Mathematics.
Bachelor's degree in Accounting or Finance or a relevant field or equivalent professional qualification ACCA, CIMA or CA qualification would be an advantage.
Minimum of 3 years' credit risk or financial reporting experience.
Previous audit experience is an advantage.
Responsibilities
Achieve year on year Total Revenue Growth for the Business.
Preparation of forecasts of credit related financial parameters.
Presentation of findings to various committees to inform on future business decisions.
Analysis of reasonableness of credit impairment levels as well as oversight and resolution of audit issues.
Analysis of credit information to address equity analyst queries and preparation of information packs for credit rating agencies and – Identification of efficiencies around credit risk performance measurement.Responsible for reporting process of credit risk matters to Board risk committees and sub committees including the monthly / quarterly credit performance reports.
Assistance in the preparation of credit information for the results in terms of technical matters, IFRS compliance and design of reporting processes, benchmarking etc.
Preparation of credit information for inclusion in annual and interim results and annual report.
Provide quality control to Credit Origination.
Appraisal of Credit Risk internal control environment and formulating internal control improvements.
Manage personal development to increase own skills and competencies.