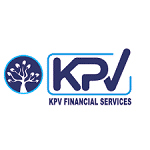 KPV Financial Services
JOB OPPORTUNITY
KPV Financial Services Ltd is a Non deposit taking Financial Institution that is located in the heart of Lusaka. We offer a variety of services within the scope of the microfinance industry in Zambia.
Job Overview
We are searching for skilled and experienced Credit Officers to join our Credit Department.
If you are ready to take up these duties and responsibilities of a Credit Officer, then apply right away. We will love to meet you.
Responsibilities
Explain to customers the different types of loans and credit options that are available, as well as the terms of those services.
Market the services to individuals and firms, promoting the services that may meet customers' needs.
Analyse potential loan markets and develop referral networks in order to locate prospects for loans.
Meet with loan applicants to obtain information for loan applications and answer questions about the process.
Prepare reports to send to the credit manager for customers whose accounts are delinquent, and forward irreconcilable accounts for collector action.
Arrange for maintenance and liquidation of delinquent properties.
Following up with clients about loan renewals.
Analyse applicants Financial Status, credit, and property evaluations to determine feasibility of granting loans.
Handle customer complaints and take appropriate action to resolve them.
Requirements
A minimum of Diploma in Banking, Economics, Finance or related field.
Proven work experience as a Credit Officer.
Good verbal and written communication skills.