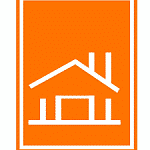 Zambia National Building Society (ZNBS)
The Zambia National Building Society (ZNBS) seeks to recruit a qualified, skilled, motivated, and energetic individual to fill the position of Credit Officer (Commercial Credit Analyst) under the Credit Directorate.
Credit Officer (Commercial Credit Analyst) – Head Office, Lusaka
Job Purpose
To review and perform quality analysis for Commercial loans to prospective and existing clients in order to ensure that the analyses are accurate to objectively determine and present the credit risk involved.
Main duties and responsibilities
To review and conduct accurate and timely credit analysis on all new Commercial loan applications including gathering, spreading, analyzing and interpreting financial information, appraisals and real estate evaluations on existing and prospective customers and portfolios.
To investigate discrepancies or variances on customers' financial statements and tax returns; this may entail obtaining information from other sources such as the client, CRB, financial advisors, industry data, or other public records/data.
To deliver written credit analysis presentations to sanctioning authorities for use in making of lending decisions on new, renewal, and extensions of loans.
To make Presentations which include recommended loan structure, terms, summary of transaction, history, and interpretation of the financial spreadsheets, credit report summation and conclusions.
To be responsible for annual portfolio maintenance including: requesting annual financial statements for all borrowers; underwriting file updates for commercial balances within set thresholds; obtaining and tracking annual financial statements and risk ratings.
To manage the preparation and completion of the annual commercial lending review.
To monitor customers' cash flows to ensure advances and pay downs are in compliance with loan covenants.
To work with the Manager Credit Operations and other stakeholders to monitor commercial construction projects including reviewing advance requests, tracking overall budget and getting updated inspections as required.
To be responsible for the completion of management reports including loan exception report, large borrower report, and pipeline report in conjunction with Sales team.
To ensure that Credit models (including Impairments) are appropriate for the business use and that they are monitored and tracked as per Credit policy
Qualifications and Experience
Full Grade 12 School Certificate
Business Degree in Banking, Finance, Business, Economics, Accounting, or other professional qualifications at equivalent level.
Strong data analytics and numerical skill.
A minimum of 1 year experience in Commercial lending
Previous experience in a similar role in a retail bank or financial institution will be an added advantage.
Required competencies/Personal qualities
Communication Skills
Analytical skills
Numerical/Computation Skills.
Problem Solving Skills
Sensitivity Analysis and Financial covenant models
Critical thinking skills
Appropriately qualified and interested candidates meeting the above credentials must submit an application letter enclosing a detailed curriculum vitae (CV), traceable referees and copies of academic/professional qualifications to the undersigned by Thursday 14th April 2022 17:00 hours with the position applied for clearly marked on the envelope.
The Director Human Resources
Zambia National Building Society
3th Floor, Century House Cairo Road
P. O. Box 30420
LUSAKA
Please note that only short-listed candidates will be contacted