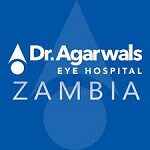 Dr. Agarwal's Eye Hospital
Job Title: Credit Controller
No of Positions: 1
Job location: Lusaka
Job Summary
The credit controller is a critical role and is ultimately responsible for managing all money borrowed or owed to the Hospital. This role will handle the collection of finances, the resolution of account queries, produce and send sales invoices and issue credit notes. The credit controller will be responsible for coordinating the debts of existing clients. The credit controller is also responsible for the management of debt recovery.
Duties and Responsibilities
Maintain strong relationships with all clients to ensure invoices are clear for payment
Manage the timely and effective collection of all debts and payments
Negotiate repayment plans when necessary
Resolve all issues raised internally and externally around outstanding invoices
Post and allocate daily receipts to accounting systems; run reports for centre head.
Provide account information to internal departments
Requirements and Qualifications
Diploma in Accounting, Business Administration, Finance or ZICA equivalent.
At least 2 years' work experience.
Ability to establish and maintain good client relationships, both internally and externally at all levels
Strong communication skills, orally and verbally
Ability to reconcile complex accounts and have excellent attention to detail
Competence in Microsoft Office products, and accounting software programs
Prior experience with financial systems or Accounting packages.
Calm, confident manner to handle potentially uncomfortable conversations
Ability to hold personal client information in the strictest confidentiality
Candidates meeting the above criteria must send their application letter, NRC, traceable references, academic certificates and other supporting documents as ONE DOCUMENT in PDF to: [email protected]
The Credit Controller should have work experience in a health sector. Please note, this is a prerequisite.