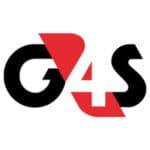 Job Title: Credit Controller
Job Introduction
The Credit Controller is responsible for managing the debts of a business. He/she will ensure timely payments are made, reconciling debtor balances, resolving account queries and managing debt recovery building and maintaining strong relationships with clients to ensure the smooth running of accounts.
Role Responsibility

Taking a proactive role in managing and collecting debts of company debtors as well as customers files.
Ensure timely delivery of invoices to customers via email or hard copy where necessary.
Notify debtors by letter, email, or telephone call of upcoming or outstanding invoices
Timely updating of the receipting template to ensure that payments from customers are posted in SAP.
Ensuring timely payment from debtors
Recording of payments from customers in the cheque register to ensure prompt banking.
Timely application of receipts to invoices paid on customer accounts in SAP.
Ensure prompt response to relevant client enquiries and overall customer relationship management.
Correctly reconcile debt accounts with customers to ensure that customers are aware of the correct outstanding balance on their account(s).
Ensuring that customers know their account balances by issuing monthly statements.
Shall be responsible for accurately and timely updating the reports under the credit department i.e. Expected reports, Top 50, Weekly reports etc.
Issue demand letters to customers who are not current with their payments in line with G4S policy.
Provide all necessary information needed by the legal team to assess bad debt to be written off/court action.
Implementing and planning recovery measures as decided by the ExCom debtors committee
Meeting set monthly targets, which is the key driver for sales commission
Other duties as delegated from time to time by the Finance Director, Manager-Credit and Billing or Senior Credit Controller/any other person designated in their absence.
The Ideal Candidate

Degree in a Business related field or its equivalent
Full Grade certificate or its equivalent
Computer proficiency
Good analytical and organisational skills
Good negotiation skills
Good relationship management
2 years experience in a related role
Closes: 24 Mar 2022