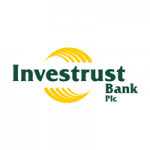 Investrust Bank Plc (IBP) is looking for suitably qualified, vibrant and self-motivated individuals to fill the positions that have fallen vacant as below:
RETAIL BANKING
Position title: Credit Administration Officer – P&TL
Department: Credit
Location: Head Office
Reporting to: Credit Administration Manager
Purpose of the Job
Responsible for monitoring the Scheme and Personal loan portfolio for efficient and effective functioning of the Bank.
Key Responsibilities
Notifies timely the Insurance Company for new scheme loan cover.
Timely and accurately invoices employers on the Scheme loan portfolio.
Performs out calls on delinquent clients to discuss outstanding balances.
Reviews information with senior members of the loss mitigation teams (Legal & Recoveries).
Reviews delinquent client situations and recommends appropriate courses of action.
Evaluates collateral, and documentation and financial information to determine borrower's ability to pay.
Conducts negotiations with borrowers and makes necessary decisions based on conditions presented to protect the Bank's interest and achieve maximum recovery.
Identifies possible walkout or exit strategies; gathers data to submit to senior management for approval.
Maintains portfolio of troubled accounts, including preparation of periodic status reports, and account reconciliation.
Works with property surveyors when there is need to value repossessed properties
Works hand in hand with the Security firm placed at the repossessed properties to resolve any problems surrounding the property.
Hands over properties that have either been sold out or the debt has been settled.
Works with auctioneers when they need to be provided with information. pertaining to repossessed properties or locations.
Takes potential buyers to the repossessed properties whenever requested or when they call.
Repossesses property from delinquent clients .
Prepares and submits Recoveries Monthly reports, Weekly Collection and Expected reports and Daily Collection and Expected reports.
Qualifications and Experience
Grade 12 School Certificate.
Bachelor's degree in Banking and Finance, Accountancy, Commerce, Economics, Business Administration or related field.
Not less than 3 years' experience in both corporate and consumer credit, banking, or finance.
Applications, supporting documentation and CVs should be emailed to: [email protected] not later than Monday 15th February, 2021.