Consultancy
Part Time
Applications have closed.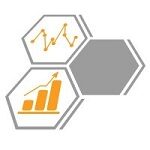 IHM Southern Africa
Application Deadline : Tuesday, 23 Aug 2022
  Location/Country : TBA
  Communications : Communications
  Job Grade : Consultants/Part-time
  Reporting Structure : Communications Manager
Job Purpose
The Creative Writer is responsible for generating clear and engaging copy for IHM's marketing channels, including the website, social media platforms, advertising materials, and internal use documents. The successful candidate will write content that informs and engages target audiences using SEO standard best practices.
Academic & Educational Qualification
Full Grade 12 Certificate
Degree in English/Literature or equivalent
Knowledge and Experience
At least five years' traceable experience as a Creative Writer/Copywriter or related role
Familiarity with strategies for content creation and targeting for a variety of online audiences
Excellent writing, editing and proofreading skills
Experience with SEO
Strong research skills
Creative imagination
Strong collaborative skills
Excellent time-management and organizational skills
Skills and Competencies
Excellent and effective communication skills – verbal and written
Ability to manage time, set priorities and plan workload to meet objectives
Ability to collaborate with others to achieve agreed results and outcomes
Ability to work both independently and as an effective team member
Key Result Areas (Major Duties and Responsibilities)
Write clear and error-free copy for the IHM website that reflects the company's brand identity and industry leadership using SEO principles to maximize reach
Write engaging copy for the IHM social media platforms using a compelling and authoritative voice that projects the company's brand identity and industry leadership
Review, edit, format, and quality-assure text for bid documents, project proposals, reports, job aids, presentations
Receive and interpret copywriting briefs to understand assignment requirements
Interact with IHM field office staff and clients, including the Ministry of Health, to appreciate the health informatics work and how it is affecting health workers and patients
Produce long form and short form articles on IHM's core business and matters relating to the brand
Special notes
To apply for this role, send your CV and cover letter as a single PDF document. Your email subject should state Application for Creative Writer and it should be sent to
[email protected]