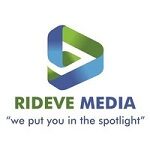 Rideve Media
We are looking for a talented and motivated Creative Director to lead our company's creative department. The successful candidate must possess excellent leadership qualities, with the ability to maximize the talents of their team.
As the Creative Director, you will work closely with the graphic design and advertising department to deliver engaging content that meets the expectations of our customers.
Responsibilities
Work with the brand team to produce new ideas for company branding, promotional campaigns, and marketing communications.
Assist clients in resolving issues by responding to questions in a timely and professional manner.
Direct brainstorming meetings and creative sessions.
Shape brand standards and create procedures to ensure all products are brand appropriate.
Supervise the department's daily workflow, assign project workload, and monitor deadlines.
Requirements
A minimum work experience of up to 2years or more in art, graphic design, marketing, fields.
A solid understanding of design, copy and web practices.
Brilliant interpersonal and communication skills.
Must be a creative and strategic thinker.
Send your applications , CV and Portfolio to [email protected]
Deadline :13th March,2021.