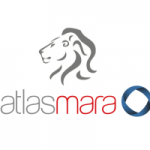 Exciting Career Opportunities
Designation: Country Service Manager
Reporting Line: Country Head of Information Technology
Business Unit: Information Technology
Location: Lusaka
Job Purpose
To manage the overall service desk activities, be present and visible at the service desk and available to users requiring technical assistance.
Key Outputs & Responsibilities
Revenue / Financial – Strategic Position & Growth
Develop incident management procedures and keep lost business hours to the bare minimum.
Serve as liaison between users and the IT department as well as Customer Experience and the IT Department.
Incident management and Problem management.
Customer Excellence
Communicating system failures and planned service outages to the business as well as breaches to various sections for quicker resolution.
Apply Problem management techniques to determine root cause
Enterprise Risk Management & Governance
Log incidences in Accelerate Reporting Tool and send reports to the Risk department for them to close issues.
Achieve maximum compliance to Risk and Audit issues for good Risk & Audit rating
Operational
Administer the Tickets that come to the Service Desk by reviewing all records daily and compiling daily/monthly/quarterly statistics and reporting for IT department and the business in general
Creating reports as needed detailing the number of overdue, open and closed tickets, and creating reports that detail capacity management, vendor management, service availability, and backup statuses
Provide first line support when workloads are high, or where additional experience is required
Effective people management, teamwork, self-management and alignment with group values
Acquire knowledge from various sections such as Banking Applications, Digital Channels, IT Projects and Security sections to be more efficient.
Ensure that staffing and skill levels are maintained throughout to ensure resources are available and aligned.
Manage diverse teams and skill sets to achieve overall business objectives
Achievement of results through strong internal and external partnerships
Experience & Qualifications
Grade 12 School Certificate with 5 credits including English and Mathematics
Relevant business degree (e.g. IMIS, Computer Science and/or Degree in an Information Technology field).
5+ years' banking experience with significant exposure to retail products
Demonstrated experience in the use of Microsoft Office applications, including Word, Excel and PowerPoint.
Interested Applicants who meet the job requirements should e-mail their CV's to [email protected]. Only shortlisted candidates will be contacted. For detailed information on the jobs, visit our website at www.atlasmarazambia.com. Be sure to include the job applied for in the subject field. Closing date: Wednesday, 14th April, 2021.
Reshaping African Banking
African Banking Corporation Zambia Limited T/A Atlas Mara. Registered Commercial Bank
Find Zambia Jobs – The best Job board for jobs in Zambia