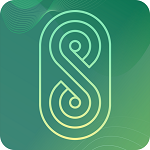 Join our efforts to change the world
There are close to 2 billion people in the world with limited or no access to financial services. Despite being among the poorest in the world, they still have to pay comparatively some of the highest fees for basic financial services, which we in developed countries and regions take for granted. SPENN Technology aims to change this radically, by offering our users a platform to use and transact for free. SPENN Technology's mission is to provide everyone with access to banking services through innovative technology. Our product SPENN is an advanced mobile application with a simple interface that is easy to understand and use by anyone, regardless of their background, education, age or knowledge of banking applications. Our primary target markets are emerging countries where large segments of the population have little or no access to banking services.
SPENN is fully operational in three African markets: Rwanda, Tanzania, and Zambia. The company is expanding rapidly, and we are now strengthening our team further with experienced operations professionals who wish to join our vision of achieving global financial inclusion for the poorest segments of our society.
SPENN Technology A/S is a public multinational company listed on Nasdaq First North Growth Market Denmark (''Nasdaq First North'') with offices across eight different countries. The company is expanding rapidly into new markets and the organization is constantly evolving.
Who do we need?
We are looking for a tech-savvy and result-oriented Country Manager. Reporting to the company COO, you should have a strong ability to understand the strategies and priorities of the business and apply the knowledge to achieve objectives.
Superb interpersonal and leadership skills are vital for this role, as good teamwork is important for our business success. You are ambitious, proactive and can work on your own initiative. Taking responsibility, problem-solving and creativity are highly desirable. You enjoy structure and finding efficient modern solutions to problems.
Suitable candidates should also be excellent written and verbal communicators and possess the ability to identify opportunities for growth. We need someone with vision and ideas who will tackle any problem as well as the ability to roll up your sleeves up and get involved.
Being part of a fast-paced company, you will join a global team of people all around the world who share our mission for global financial inclusion. We are looking for people who align with our core values. The position will be based in our Lusaka office with the opportunity to travel to other markets.
What will you do?
Work closely with management to develop and shape, and ensure delivery of a robust and optimized strategy & roadmap for SPENN in the Zambian market within the existing & evolving regulatory, industry & technological framework in-country; develop global benchmarked strategies aligned to the organization's long-term vision and competitive landscape
Manage and grow the department's function, building processes and frameworks around the department's market strategy, cost optimisation and relationship management practices.
Measure, monitor and improve key processes within SPENN in Zambia.
Ensure the highest quality of work at all stages of the value chain within SPENN in Zambia; Profit/Loss, Cash Management, Marketing Programs, Sales Targets, and Customer Service.
Manage all human resources related activities within SPENN in Zambia, i.e., recruit, mentor/train, manage, and evaluate personnel based on agreed KPIs.
Establish both short-term results and long-term strategy, including revenue forecasting and budgeting for SPENN in Zambia.
Identify, secure, and align partners with our tactical & strategic business goals and ensure their support for the business roadmap and customer delight objectives. Support development of new usage categories using SPENN which can transform & enrich the lives of both retail & business customers
Develop SPENN business plan including constructing and maintaining the critical SPENN Eco System
Coordinate with legal and regulatory teams on effectively managing regulatory requirements
Oversee, track, and make timely recommendations to ensure the operation achieves the agreed SPENN Annual Operating plan KPI's and objectives
Assess and identify new opportunities based on an understanding of competitor offerings as well as global best practices including but not limited to banks, MFI activities & technological advancements to ensure SPENN is competitive
Ensure safety regulations are adhered to.
Provide general administrative services.
Who are you?
Have a degree in Sales, Marketing, Management or a similar business-oriented degree
Proven ability to analyse complex business issues and identify, design, and implement effective practical recommendations
8+ years experience in business, sales, or marketing
At least 3 – 5 years of outstanding leadership abilities and experience.
Mobile Banking/fintech experience will be an advantage but not mandatory.
Proven track record in sales will be an added advantage
Have a hands-on-attitude and strong work ethic and can present solid and measurable results
Have good negotiation skills, and a persuasive personality and you make long-term relationships with customers.
Join our vision of achieving global financial inclusion for the poorest segments of our society. For more information, check out www.spenn.com
How to apply
Please send your resume and cover letter to: [email protected]
Application deadline: ASAP. We will evaluate applicants continuously.