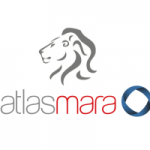 Exciting Career Opportunities
Designation: Country Manager – BI/Data Warehouse
Reporting Line: Country Head of Information Technology
Business Unit: Information Technology
Location: Lusaka
Job Purpose
Manage and oversee the storage of data in all banking systems, analyzing this data as needed for business departments within the bank, evaluating data using metrics related to performance and usage, as well as analyzing data load and monitoring job usage of data for high system availability, Manage database administrators and other IT personnel in developing, maintaining, and troubleshooting data storage systems. Monitor databases to ensure they function properly, and that security protections are up to date.
Key Outputs & Responsibilities
User Satisfaction
Determine and assign DWH tasks as necessary to support a consistent delivery of banking services especially with regards to database systems.
Agree with various business units on DWH expectations and include them in the SLA so that the warehouse can be measured against the SLA.
Follow the proper change management process and procedures to ensure no unplanned down time.
Operational Efficiency
Integrate all data sources in the bank so that this can produce meaningful data that business can use as a basis for their decisions.
Monitor & maintain the platform where DWH is being hosted to ensure accurate reporting.
Oversee and participate in design, implementation, maintenance and ongoing support of data warehouse and ETL o erings so that business has a stable reporting depository.
Risk Management, Governance and Compliance
Ascertain back-ups are performed regularly as per agreed schedules, security requirements configured with passwords to ensure that there is business continuity in cases of critical banking disruptions.
Function as an integral part of the cross-functional implementation team, serving as the Business Intelligence/Data warehouse expert so that business relevant data is mined and published.
Up-time
Based on specific operational requirements, take responsibility for the server management to ensure achievement of system uptime.
Evaluate new technologies and/or data sources to further enhance the value of the data warehouse as necessary.
Accurate, Timely Reporting
Write motivation reports on changes, updates where necessary to ensure proactive identification and resolution of flagged concerns.
Stakeholder Relationship Management
Meet regularly with business stakeholders to understand their IT report requirements.
Develop analytical and reporting endpoints for internal and external clients to provide data that reflects the financial health of the clients.
Actively support ongoing e orts to consolidate reporting and analytics
Grade 12 School Certificate with 5 credits or better including English and Mathematics.
Degree in Computer Science or relevant IT qualification.
Master's degree will be an added advantage.
Ability to write/script SQL and interrogate data using SQL.
Experience with enterprise level relational database like Oracle, DB2, MySQL, MS-SQL, Postage SQL etc.
8+ years working experience with Data Integration, ETL, Data Warehouse, BI, and Data Management.
Have a demonstrated understanding of data governance and master data management principles.
Additional valued skills, preferred but not required:
Microsoft Power BI.
Knowledge of core banking platform.
Knowledge of Big Data concepts and/or hybrid data storage environment.
Interested Applicants who meet the job requirements should e-mail their CV's to [email protected]. Only shortlisted candidates will be contacted. For detailed information on the jobs, visit our website at www.atlasmarazambia.com. Be sure to include the job applied for in the subject field. Closing date:  Wednesday, 20th October, 2021.