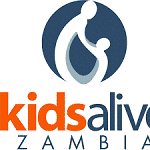 At Kids Alive International we believe every child, even those with the most challenging needs, is a priority to God, and far too many are overlooked, unheard, exploited, and threatened. Our mission  (www.kidsalive.org) is the call of Isaiah 1:17, to serve these children by constantly learning to do good, earnestly seeking justice, standing up to what oppresses them, and advocating for their rights.Our commitment to this Biblical truth compels us to rescue orphans and vulnerable children, and meet their spiritual, physical, educational, and emotional needs, with compassion and excellence.
Accomplishing our mission means every child we serve will have a present and future where they:
Enjoy a vibrant, life-changing relationship with God
Experience emotional and physical well-being
Are equipped for a life of independence and service
Live life in family and community, free of fear and violence
The Kids Country Director is responsible for the oversight, leadership and Implementation of the Kids Alive Zambia strategic plan and programs. There are two operational sites in Lusaka -Chikondi Children's Village, Misisi Care Centre while for Mongu– There is Lilato children's Village and Kids Alive Academy. Additionally, Kids Alive is at an exciting point in implementing it's strategy 2021 to 2023, having launched the Spring of Life Programme that supports circumstantial children. It will soon role out Programmes focused on street children and girls who are victims of sexual abuse.
The Country Director will report to the Kids Alive International Regional Vice President for  Africa and middle East.
Key Responsibilities:
The KA-Zambia Country Director will:
1. Lead on the implementation and review of the Country strategy for KA – Zambia
Support KAI with the development and implementation of a strategic plan for KAZ, engaging staff and Management Committee members in this process.
Support field leadership and staff with the implementation of agreed plans, monitoring progress, providing effective feedback, and reporting to KAI.
Provide multi-audience progress reports on the implementation of the strategy
2. Provide oversight to ongoing management operations for KA-Zambia
Work with KAI and the local leadership team to develop and implement an annual operational plan and budget for KAZ operations that is in line with the strategic plan, and which has clear objectives, goals, actions and timelines.
Monitor monthly income and expenditure, working with staff to identify key trends and any concerns; reporting concerns and action taken in response to KAI.
Ensure implementation of KAI field policies and develop additional KAZ country-specific policies that meet local needs, as necessary.
Closely monitor the standards of care being provided to the children, ensuring that their physical, emotional, social, and educational needs are being met; monitor the program of spiritual teaching and care and ensure that the children's spiritual needs are being fully met.
Ensure robust processes are in place to keep children safe, and that KAI's Child Protection policy is implemented in full.
Development of an in-Country Fundraising strategy; overseeing all in-country fundraising processes and events.
Work with the local Zambian board to seek advice, informing them of events, activities, progress and any concerns or challenges that arise.
Represent KAZ  at Zambian government departments and ensure that all legal requirements and regulations impacting the ministry are met in full.
3. Oversee the deployment, support and care of field staff and missionaries
Work to develop healthy teamwork throughout the organization, ensuring that there is excellent communication and collaboration across different departments and programs.
Directly oversee the KA-Zambia leadership team; advise, mentor and coach team members; ensure that team members are empowered and remain healthy physically, emotionally and spiritually.
Oversee the hire of suitable staff for the program, as well as the redeployment or dismissal of staff members as necessary.
Carry out an annual performance review of each member of the leadership team; work with the team to ensure constructive annual performance reviews are carried out for all staff.
Oversee the training and support of KA-Zambia staff, including use of the KAI Global Training Toolbox modules; arranging for staff to attend other seminars and training programs, as appropriate; and ensuring that there are opportunities for all staff and missionaries to grow spiritually.
Attend and actively participate in the "KAI Global Partnership Forum" every two years for field directors and other leadership staff.
4. Collaborate with other KAI office teams, creating synergy that results in an efficient flow of information throughout the organization:
Keep KAI updated regarding events at the ministry, informing the Regional Office for Africa and middle east immediately of any crisis situations that arise.
Support the implementation of the KA-Zambia child sponsorship program, ensuring that clear procedures are in place, and providing assistance in resolving any concerns.
Assist the KAI Strategic Partnerships team and Communications and Marketing team by providing information and contacts for funding and marketing. This includes:

Communicating specific operational and project funding needs for each ministry.
Providing information to be used in newsletters, direct mail appeals, grant proposals and funding requests.
Providing reports on the completion of projects and the use of funds.
Developing contacts with potential donors, supporters and sponsors and passing this on to the relevant US office team.
Support the KAI Missionary Mobilization Manager team with the hire and deployment of new missionaries; the provision of pastoral care for missionaries, including on-the-field care; support with obtaining visas and residency permits; and identifying additional specialist support, as needed, to meet specific missionary care needs (e.g. crisis debriefing, counseling, spiritual teaching, etc.)

Work with the KAI Service Teams Manager to schedule teams and interns to the field.
Work with the KAI Accounting team to provide transaction approval and financial reports as required.
Share the needs of children-at-risk, and other relevant expertise, in churches, at conferences, and with other organizations as appropriate.
Work with other global partners and agencies to provide information and reports as needed.
Undertake any other additional reasonable responsibilities under the direction of the KAI President.
Qualifications and Experience:
Essential:
Advantageous:
A practicing Christian with a personal faith in Jesus Christ, strong belief in the trinity and the coming of the messiah.
Agrees fully with KAI's mission, vision, values and statement of faith
A compassionate, pastoral heart for serving children-at-risk and staff/missionaries that are on the field
Familiarity with the Bible and with Christian theology, faith and practice
A person of integrity who can present strong character and employment references and pass a criminal background check
An understanding of international development theory and related issues
Ability to lead and provide support to staff from different cultures
Prior experience of managing organizational budgets
Ability to develop and implement strategy
Excellent written and verbal communication skills
Ability to work as part of a team
Strong problem-solving skills
Strong interpersonal skills
Strong time-management skills
Proficiency in using Microsoft Office suite
A Bachelor's degree, preferably in a discipline relevant to this role
Pastoral experience in a church or missions setting
Prior responsibility for managing budgets of $1,000,000 or more
Prior experience working with non-profit organizations, particularly those involved in development work
Applications (Letter of Application, CV and Copies of certificates) should be addressed to "The Regional Vice President" Kids Alive International, Suit 104, Foxdale Court, Zambezi Road- Roma, Lusaka and sent via email to [email protected] by 17hrs on Tuesday 29th March 2022.