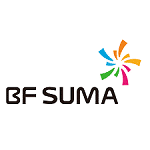 Website BF Suma Zambia Limited
Company Overview:
Brighter Future from the Superior, Unique Manufacturer of America. (BF-SUMA) with its head quarter in Los Angeles, USA, BF Suma is a leading global pharmaceutical and health products developer, manufacturer and distributor. We have been committed to offering high-quality natural herbal formulated products with cutting-edge technologies and comprehensive services. BF Suma is the flagship brand of Bright Future, the largest pharmaceutical manufacturer in Hong Kong. 
With strong research capability, Bright Future supports BF Suma to develop a variety of products.
Our Philosophy and Slogan – Brighter life, better future!
Our professional research and development teams continuously develop new products with cutting-edge technologies, and an uncompromising attitude to achieve better quality.
Job Title : Company Assistant Manager
Department : Operations
Positions : 01
Job summary
To oversee financial planning and management activities, including budgeting and forecasting, reporting and compliance, creation of value and general function of the business entity.
Jobs Roles and Expectations
Attend all business-related seminars and marketing activities on behalf of management and provide the right information to the distributors.
Develop annual plan, organizing, executing and monitoring company activities with aim of meeting organizational objectives.
Handling all BF Suma Health Products communication, including but not limiting to notifying new information and promotion plans, informing holiday and meeting notice, collecting information, updating key information to distributors through their communication Channel.
Assisting customer care duties, including resolving distributors' complaints, addressing clients concerns and explaining to them the company or shops policies.
Assisting in all Marketing Activities of Suma Health Products, including but not limiting to design promotion plans, marketing events and notify the information to distributors.
Organizing quarterly distributors' meetings, joiner members' events, travel award and car award events, and End Year meetings.
Recommends yearly budget for approval and prudently manages organization's resources within those budget guidelines according to current laws and regulations
Effectively manages the human resources of the organization according to authorized personnel policies and procedures that fully conform to current laws and regulations
Assures the Company and its mission, programs, products and services are consistently presented in strong, positive image to relevant stakeholders.
Ensure that any other duty assigned by Management is executed to their expectations.
Qualifications, skills and experience
Bachelor's degree in Business Management, Commerce, Economics, Accounting, Chemistry, Pharmacy or related field. A relevant Postgraduate qualification in Business Course is an added advantage
5 years of progressive experience preferably at senior level in a busy working Environment.
Ability to work with senior people
Excellent report writing skill
REQUIREMENTS:
Basic GMP training
Emotional intelligence skills training
Internal controls training
Business administration & Management training
Job Application Procedures:
interested and qualified persons are strongly encouraged to apply by email to [email protected] OR [email protected]
letters and CVs should be in one document and a maximum of 5 pages only. Please include name and contact of three references in the CVs. Please quote the position in the subject line.
should be received by 5.00pm on the 30th July 2021.
N.B: Only shortlisted candidates will be contacted.
Find Zambia Jobs – The best job board for Jobs in Zambia