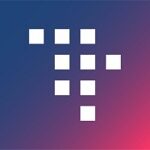 Cost Manager / Quantity Surveyor
Company Description
At Turner & Townsend, we are passionate about making the difference. That means delivering better outcomes for our clients, helping our people to realize their potential, and doing our part to create a prosperous society. With more than 6,000 professionals in 112 offices across 45 offices, we help our major global clients deliver ambitious and highly technical projects, providing the skills and insight to improve the way they develop, deliver and operate their physical real estate assets.
Across private and public sectors, our talented professionals provide the most innovative solutions for our clients' greatest challenges. Our clients value our proactive and client-centric approach, depth of expertise, integrity, and the quality of the work we deliver. As a result, our employees get to work for the top global brands on some of the most exciting projects around the world.
Job Description
Job Objectives:
Estimating and negotiating change orders throughout the construction lifecycle.
Provide estimate and cost planning to include producing and presenting the final cost plan.
Review and participate with the design services team and general contractor, in the development of the cost estimates.
Reconcile changes and assist the general contractor to ensure that their data is accurate.
Communicate or meet with general contractor and owner project manager to gather status information to prepare a cost estimate update.
Prepare written comments to the general contractor's submissions, including the executive summary.
Coordinate all sources of cost information for cost discussions and suppliers direct from NPA, subs, quantities from A/Es,.
Inform and drive engineering priorities based on cost impact.
Work proactively with minimal supervision to resolve scheduling issues.
Manage cost checks and carry out valuations on larger projects. Complete timely, accurate cost checking and valuation processes.
Participate effectively with post contract cost variances and the change control processes.
Manage Cost impact / contingency management and commitment tracking logs.
Prepare funding data presentations and coordinate VE sessions with stakeholders.
You will also be responsible for:
Pre-Contract
Developing cost plans and estimates through the design phase, delivering updated cost plans at appropriate design milestones.
Providing commercial input to design optioneering and input into value engineering exercises.
Reviewing contractor and subcontractor pricing and leading negotiations on behalf of the client to drive fair contract prices.
Post-Contract
Performing quantity surveying, cost controls and change management activities throughout the project lifecycle.
Ensuring that post-contract cost variances and change control processes are managed effectively.
Ensuring that cost auditing and valuation work is managed effectively and that a robust process for cost validation is in place.
Carrying out the production of monthly cost reports for presentation to the client.
Ensuring that final accounts are negotiated and agreed in a timely manner.
Compiling as built cost estimate records for benchmarking purposes.
Qualifications
Candidate will have the following:
Consultant or Senior Consultant level (minimum of 5- 10 years' post-graduate experience).
Degree in construction management, cost management, quantity surveying, engineering or a field related to construction.
For QS: RICS accredited or working towards.
Excellent communication skills and ability to thrive in a delivery / client-facing role.
Experience of leading cost management on medium or large sized construction projects of medium to high complexity.
Good knowledge of construction industry technical matters, such as different procurement routes, value management and value engineering.
Additional Information
Our inspired people share our vision and mission. We provide a great place to work, where each person has the opportunity and voice to affect change.
We want our people to succeed both in work and life. To support this we promote a healthy, productive and flexible working environment that respects work-life balance.
Turner & Townsend is an equal opportunity employer. We celebrate diversity and are committed to creating an inclusive environment for all employees and actively encourage applications from all sectors of the community.