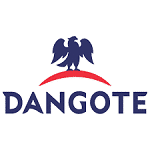 Job Title: Cost Accountant
Description
Job Summary
The Cost Accountant is responsible for the reduction of the Company's financial waste and increasing profitability. His [Her work will include determining actual costs of the Company's activities, scrutinizing associated Company expenses, analysing profitability, and preparing the Company budget. To effectively achieve financial objectives, the Cost Accountant is required to work closely with management. The Cost Accountant should be confident, professional, and meticulous with a keen interest in cost-efficient operations of the Company. He /She will need to have outstanding presentation and report-writing skills, with the ability to work on own initiative and as part of a team.
Planning, Studying, and collecting data to determine costs of each business activity such as raw material purchases, inventory, and labour.
Analysing data collected and recording results.
Analysing changes in product design, raw materials, manufacturing methods or services provided, to determine effects on cost.
Recording cost information for use in controlling expenditures.
Analysing actual business activity costs and preparing monthly reports comparing budgeted costs to actual production costs with suitable and accurate comments on variances from budget for local management and Head Office.
Analysing audits of costs and preparing reports.
Making estimates of new and proposed product costs.
Providing management with reports specifying and comparing factors affecting prices and profitability of products or services.
Maintaining the SAP Cost Accounting System, documents, and records of the Company
Assisting in month end close of the General Ledger and perform Cost Accounting tasks associated with month end, quarter end, and annual financial statements.
Reconcile balance sheet items arising from the cost accounting system.
Conducts physical inventories and monitors cycle count programs.
Reconcile semi-finished (WIP) and finished goods inventories.
Analyse and recommend costs and cost savings.
Prepare and complete internal cost audits.
Comply with Generally Accepted Accounting Principles (GAAP) for financial statements.
Make estimates of new and proposed product costs.
Provide management with reports that specify and compare factors that affect prices and profitability of products or services.
Assist and provide required information in general audits of the manufacturing processes and procedures and specific audits for fraud and irregularities.
Prepare and post monthly journal entries manually and electronically creation through SAP.
Review journal entries carefully for anomalies and other inconsistencies, report to management and ensure they are corrected where necessary or appropriate.
Conduct inventory reserve analysis on a quarterly basis and generate reports for senior management.
Assist the Management Accountant with suggesting changes to policies or procedures to increase cash flow.
Review rates of depreciation, labour and overhead and suggest policy changes to improve numbers.
Classify costs accurately.
Establish standard costs and update them as appropriate.
Analyse costs of raw materials and other supplies and create cost-benefit analyses for changing vendors
Requirements
Bachelor's Degree in Accounting.
Minimum of 2 solid years of Cost Accounting in a Manufacturing Environment.
Must have a strong Cost Accounting Systems background and have excellent analytical skills; sound understanding of accounting principles.
Computer Literate – Strong Excel skills and the ability to use Outlook, Word and Power Point
Experience with SAP will be a plus.
Experience in working with engineering and manufacturing personnel on development and analysis of cost standards and budgets.
Ability to accurately prepare daily, weekly, monthly, quarterly, and annual reports