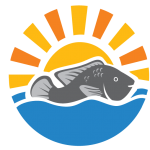 Yalelo
Yalelo seeking experienced educators with strong knowledge, people skills to work as Corporate Skills Trainers as part of our Learning and development team in Lusaka.
These roles are based in Lusaka and Siavonga with occasional travel as and when required. The best-suited individuals must have a passion for people and be able to cater to the various training needs of our workforce. Most work will focus on competency development, planned job observations, and organizing training programs that will boost workplace performance in alliance with our company's core values. Your duties will include performing training needs assessments, designing and delivering curriculum and learning materials for managing all phases of training interventions.
The Right Fit Candidates will:
Map out training plans, designing, developing, and facilitating training programs (outsourced or in-house).
Prepare training facilities and deliver training programs.
Use appropriate training methods or activities (simulations, mentoring, on the job training)
Evaluate and assess training.
Use accepted education principles and track new training methods and techniques.
Design and prepare educational aids and materials.
Assess instructional effectiveness and summarize evaluation reports determining the impact of training on employee skills and how it affects OKRs.
Maintain an updated curriculum database and training records for the respective regions.
Manage and maintain in-house training facilities and equipment.
Deliver feedback to managers and supervisors.
Compile and manage training administration, schedules, and training reports.
Develop, recommend, manage & maintain training quality standards
The Essentials
Must be geographically mobile with a valid driver's license
Have some experience working with local communities and take part in community development initiatives
Excellent knowledge of the language and cultural differences
2 years+ work experience, inclusive of time spent wholly or considerably within the private sector
Good command of English and other local languages (Tonga will be a plus)
Strong leadership skills
Dedicated team player who takes initiative, is detail-oriented, organized and has proven ability to follow up tasks through to quality completion
Quick thinking and able to self-manage.
Comfortable working with internal and external parties
Excellent interpersonal, verbal, and written communication skills
Knowledge of MS Office (including MS PowerPoint)
Self-starter who is able to meet tight deadlines
Organizational skills and a positive attitude are also required
This is a full-time position and the successful candidates must be available to work weekdays and weekends.